Food Trip in Camarines Sur
Last October 2013, I was able to visit the City of Naga and below is my food trip in CamSur.
Freshly baked bread on a huge brick oven and some Pancit for snacks on a lazy afternoon. That's how I enjoyed the soft pastry and meaty Pancit in Casa Moderna. Currently, they have five branches all in Naga City. Be sure to visit at least one of them.
Meaty Palabok
The original fast food chain of Bicol! Blogs everywhere are raving about it, and I made sure I am going to eat there when I was in Bicol. I had the Cheeseburger while Jomar had their Fried Chicken. According to the placemat with trivia about Bigg's Diner, the Cheeseburger and Fried Chicken are the best selling food ever since the fast food chain started in 1983.
The Cheeseburger! More than the sliced cheese,
melted yummy cheese is also in the burger patty. Excellent!
Oyster Villa
Because it is in the same building as Naga Regent Hotel where we stayed for two nights,
+Jomar
,
+Wayne
, and I had breakfast in Oyster Villa. Nothing fancy about the breakfast but it was filling, enough to get you energized for the day.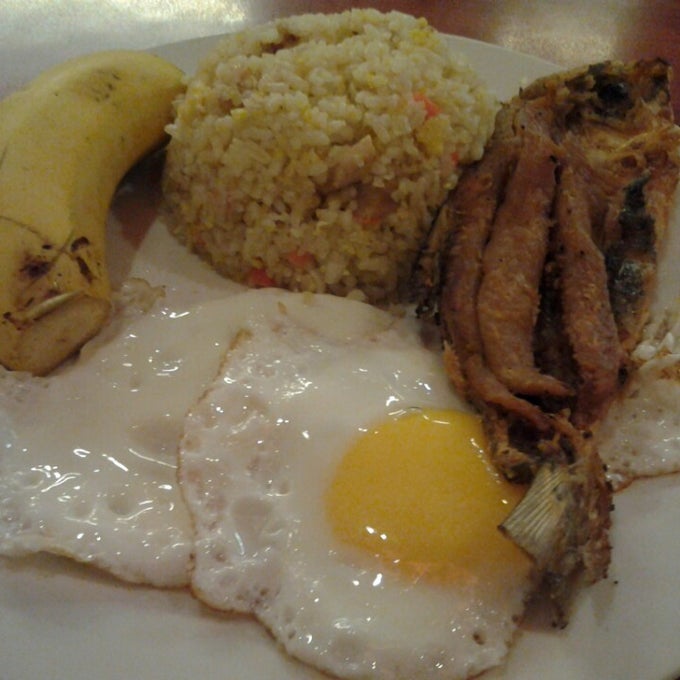 Day 1 Breakfast - Boneless Bangus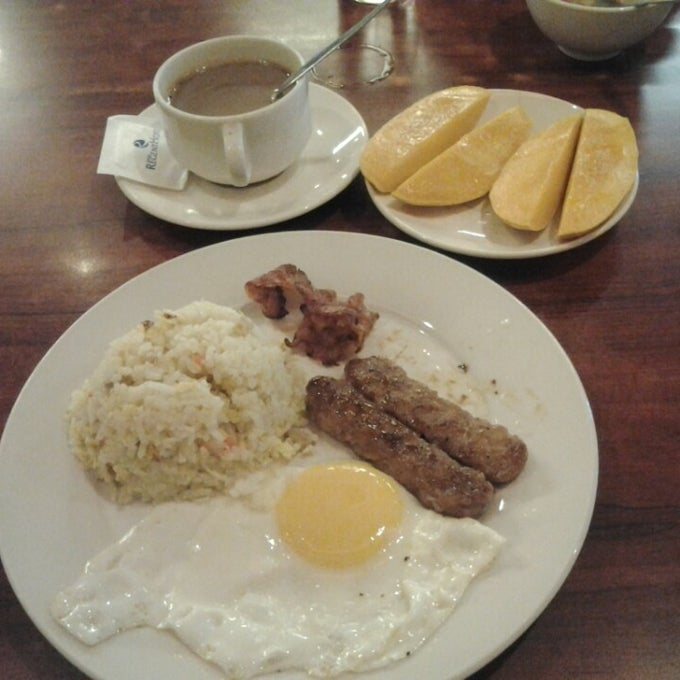 Day 2 Breakfast - Longganisa
(the bacon is from +Jomar's meal)
Red Platter
We ordered a lot of food, and I was not able to take photos of all of it but here's a picture of their version of Pinangat and Bicol Express. If ever, I get a chance to come back I will have a slice of their red velvet cake which looks delicious.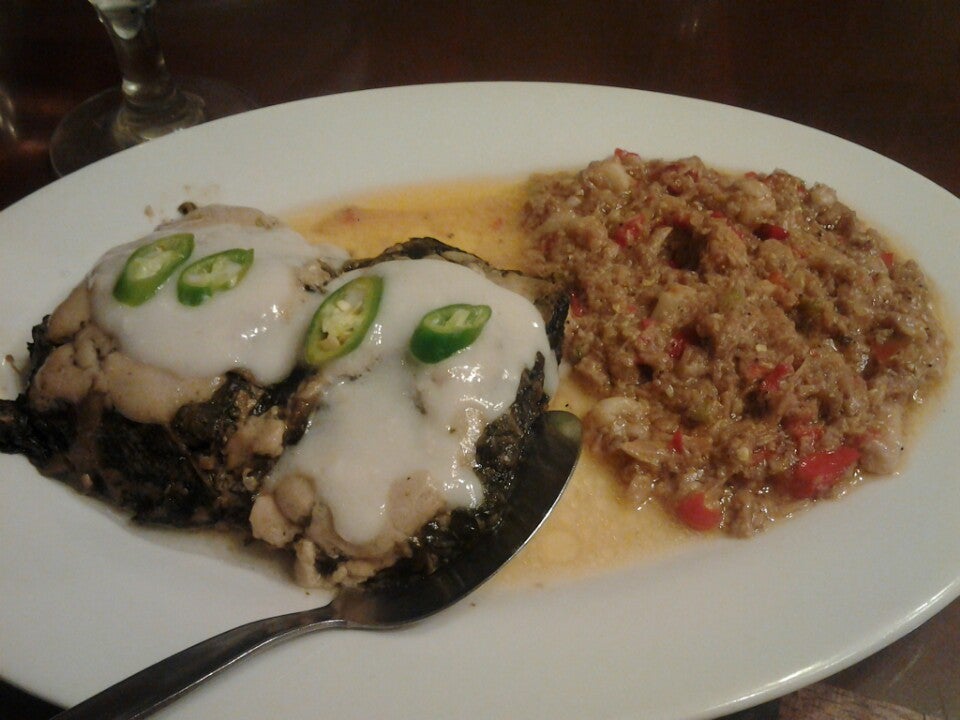 Pinangat and Bicol Express
Delicious food with the perfect ambiance. The food was spicy, and it was the highlight of my food trip in Naga. Bicol Express, Laing, and Laing Pizza! Right now, the Laing Pizza belongs to the only-in-the-Philippines pizza.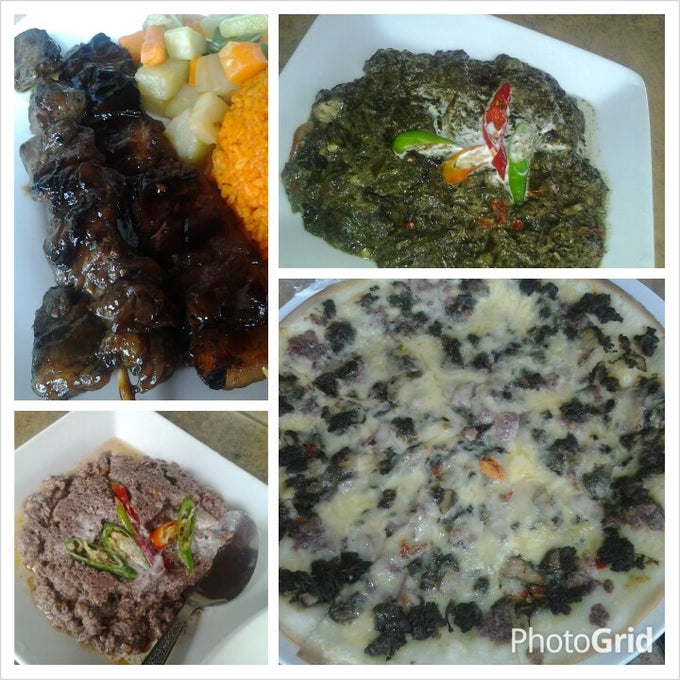 Pork Barbecue with Java Rice, Laing, Pizza Laing, and Bicol Express
That's it for now! I hope you get to explore other restaurants in Naga City and feel free to leave a comment below on the places you've tried and how was the experience.