Food Trip in Banawe QC: Feng Wei Wee Taiwan Cuisine
There are some areas in Metro Manila melting with restaurants left and right worthy of a food trip. On top of my head, I could think of Maginhawa Street and Timog in Quezon City, Kapitolyo in Pasig, and Wilson Street in San Juan. For this particular post, I will share my experience in another melting pot of restaurant in Banawe, Quezon City.
During Sundays, our family would eat out and try different restaurants in Banawe. One of the restaurants we have come to love is Feng Wei Wee. They serve Taiwanese food at an affordable price. It's a small place, and one of the things you will see are the different viands in a glass case. You could inform them of which food you want and they'll bring it to your table. I have no idea which food my parents pick, but it was all delicious. I especially liked their Soy Chicken that looked like Adobo but tasted like soy. We paid for around Php 1,200.00 for nine types of viand and 6 cups of rice.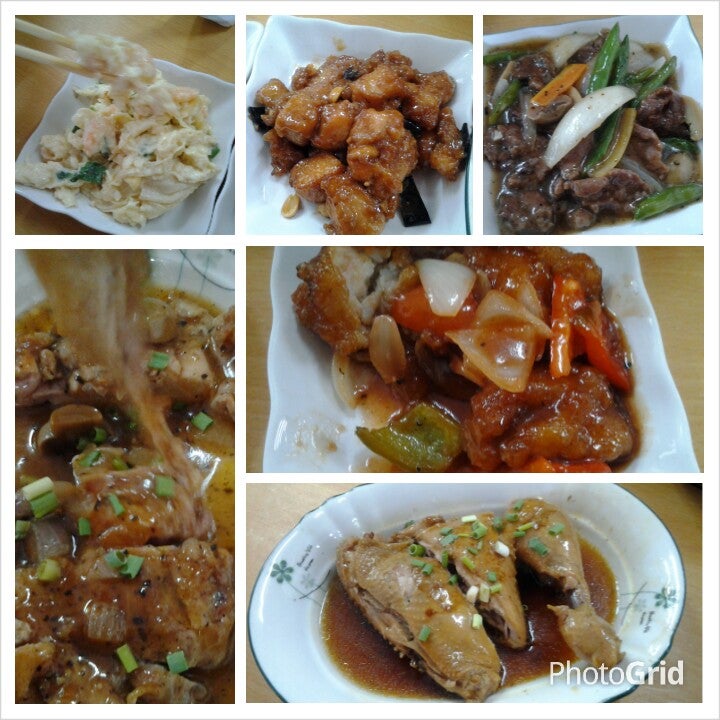 Six of our nine delicious food in Feng Wei Wee
Address:
82 Banawe Street corner Samat Street, Quezon City