Baguio: Food and Events
We were in Baguio for my birthday last November 8. Aside from celebrating my birthday in my favourite city in the Philippines,
+Jomar
and I were also speakers for the Google community Baguio events last November 9. He will be speaking at
+GDG Baguio
's Devfest while I will be sharing about Google+ and Google Search for Education for
+GBG Baguio
's gDaysXBaguio.
The morning started with a round of breakfast from
+Azalea Baguio
. The joint morning program happened while we moved from one room to another and we also visited the ongoing launch of
+GEG Philippines
in
+Berkeley School Baguio
. We had lunch at Canto in the Ketchup Food Community.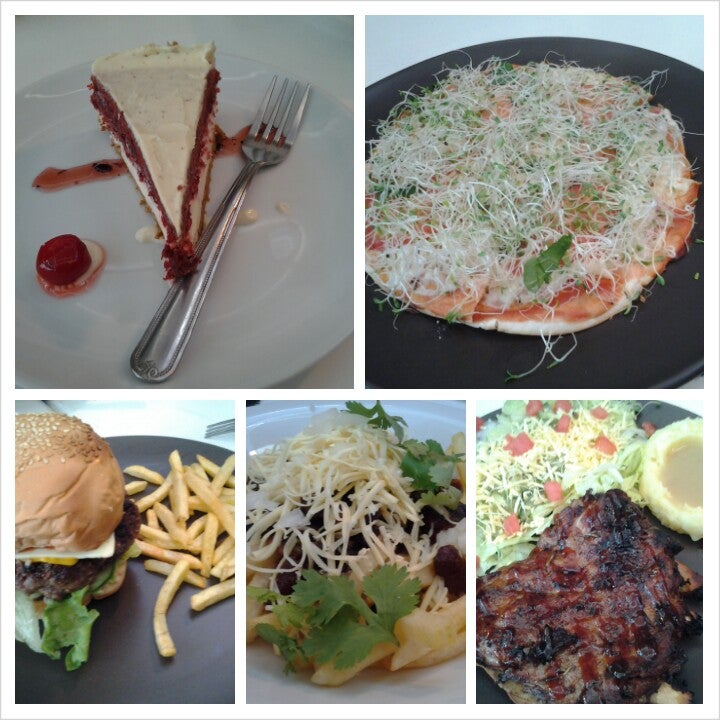 Delicious food from Canto!
After lunch, I was running going to my session which was supposed to start by 2:00 PM. Lunch for the event was late, and thus all the talks were delayed by around an hour.
After the event, we all had a pizza-pasta buffet lunch at
+Tradisyon Coffee Shop
. I was full. Be sure to try the Tiramisu as well in the dessert buffet - very delicious.
The Pasta Man! He prepared the pasta for the customers.
You have to choose whether red, white, or oil-based sauce and
you could pick from the different pasta they have.
The picture looks like a ghost pizza movie. LOL!
They have five different pizza, and you could get as many as you want.
I can't wait to come back to Baguio. Thanks to
+Vince
and
+Reymart
for taking care of us and congrats to them on the hugely successful event.