Food Trip in Malugay Street: Ara Korean Restaurant and Rocci Coffee + Chocolate
Last February 6,
+Jomar
,
+Mitch
, and I received our Korean Visa. To celebrate, we set forth to Malugay Street and had a fun Korean dinner at Ara Korean Restaurant along
Malugay Street
in Makati City. It was not the best Korea place I've tried in the Metro. I still prefer the authenticity of Happy Han Bapsang in Ortigas, the ambiance of Maru in Jupiter Street, and the delicious food from Samgyupsalamat near De La Salle University-Manila.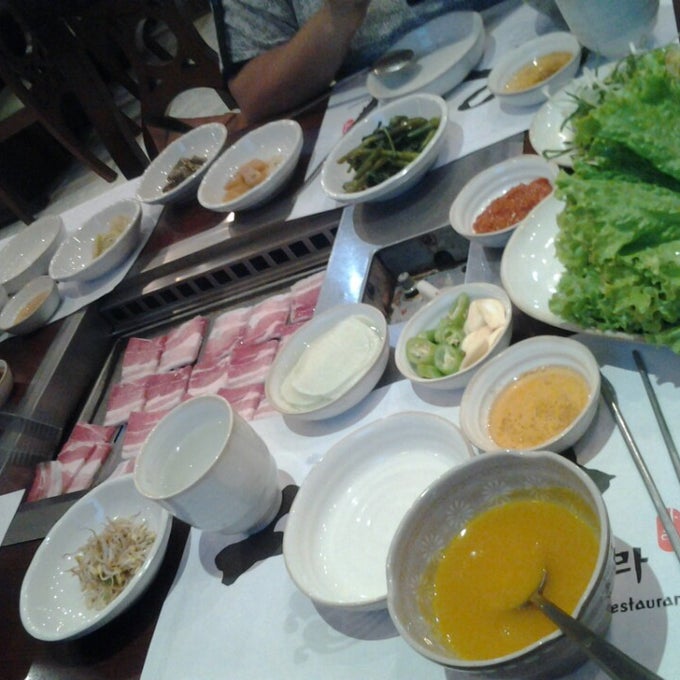 Grilling the Samgyupsal at Ara Korean Restaurant
After dinner, we went to the Korean grocery connected to Ara. Jomar and I were able to purchase frozen Korean dumplings (which I love) for Php 150.00. It's like Php 3.00 per mandu. Amazing!
We had dessert in Rocci Coffee + Chocolate which is two stores away from Ara. They serve delicious pastries. I asked if they deliver since it was almost Valentine's when we had our desserts there, they said no. Too bad. I mean the food is excellent, and I have not heard of any rave about the delicious food they are offering.