Food Trip: Press Cafe
Press Cafe is a restaurant inside the posh Power Plant Mall. It is near Fully Booked and the Cinemas.
Around three weeks ago,
+Chelle
,
+Mitch
,
+Wayne
,
+Jomar
, and I decided to watch the Filipino movie Starting Over Again starring Piolo Pascual and Toni Gonzaga at the Power Plant Mall.
Before the movie, we had dinner at Press Cafe. It was a bit expensive, but I was hungry and would want to eat before the movie. I had the Cheesy Eggplant which was cheesy and yummy. Though, half-way through it, I want to stop eating since the appetite is gone. Wayne had burgers while Mama Chelle had pasta and Mitch had steak with potatoes. Jomar had chicken with rice.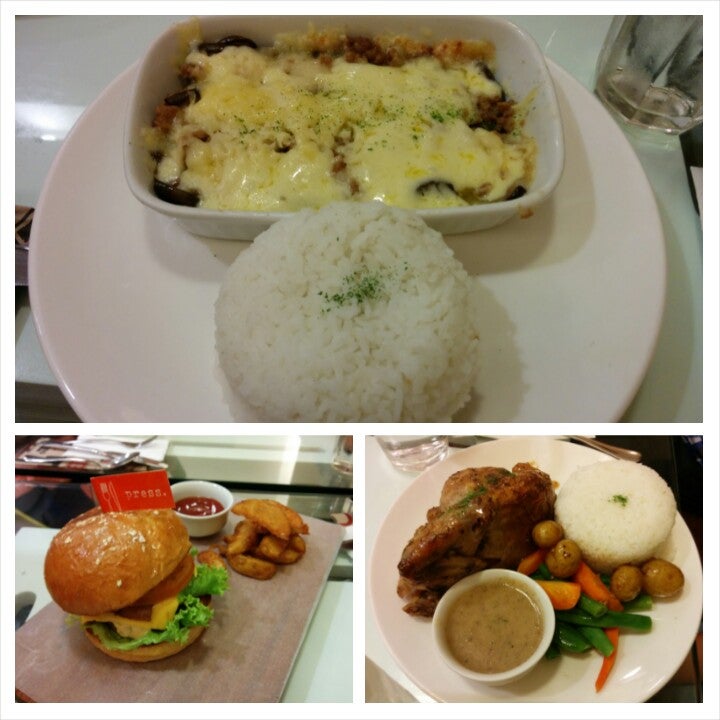 My Cheesy Eggplant on top.
Wayne's burger on the lower left. Jomar's chicken on the lower right.
The food is good, but the price is a bit on the mid-range. You would need at a minimum Php 200.00 for a decent meal.