Japanese Food Trip: Yabu (House of Katsu)
I have to come to love Japanese cuisine, from a steaming bowl of ramen to the raw sashimi and sushi but of all the Japanese food I have tried, my ultimate favourite is the Japanese Curry.
I have tried a lot of Japanese restaurants around Metro Manila and would always order the Japanese Katsu Curry. Last Sunday, I had my "love myself more day." I went shopping around Glorietta for corporate attire since I am about to start my new work. When consulting my trusted app,
+Foursquare
it suggested that I have lunch in Yabu in Glorietta 5. Thus, I had my Sunday lunch there alone.
At first, people were looking at me like I am weird eating alone. The table on my left is a family while on my right is a couple, and here I am in the middle being in my usual Sunday alone-ness. Upon checking the menu, I decided to have the Chicken Katsu Curry Set.
After giving my order, the waitress explained the Yabu tradition and discussed that all sides are unlimited. After around 10 minutes, my food arrived.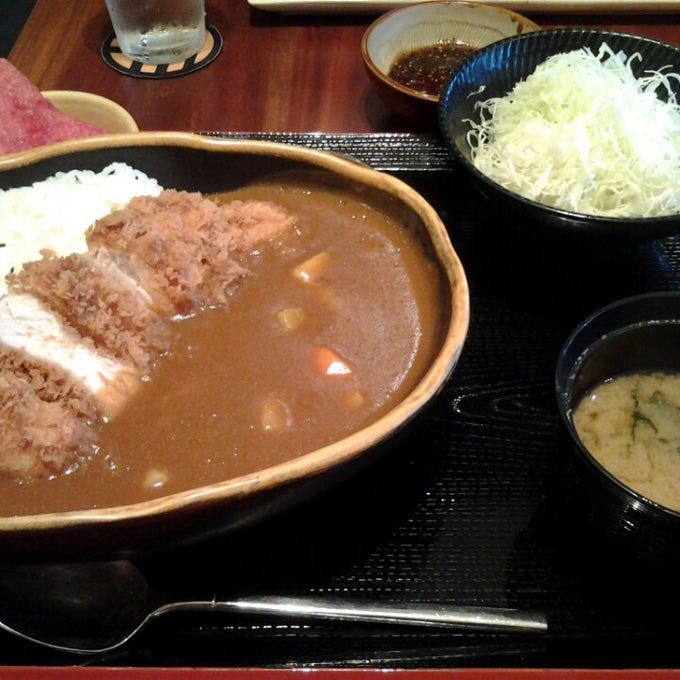 It came with unlimited miso soup, unlimited cabbage salad, unlimited picked vegetables, and unlimited fruits (in this case, watermelon). I tried the soup which was hot and good for the tummy. I had the cabbage salad and used the Goma dressing which was sweet.
To my Katsu Curry, I ordered the Very Hot since I love spicy food, but wow, that was hot. I have decided next time not to order the very hot for me to appreciate the taste of curry. To end my meal, I enjoyed the watermelon slice but was so disappointed when I saw a fruit fly staring at me. I was looking at it and tried moving it, but it won't go away. I informed the waitress about it, and they replaced it right away and apologized. I had such a good time that I am willing to forgive this fruit fly incident.
By the time I finished my meal, I was full. I feel bloated actually, and it's been ages since I last felt that bloated and I will come back.