Ozamiz City: Food, Friends, and Events
I am back in Ozamiz City! I am so happy to be back in Ozamiz. It's one of those places that you visit not because of some famous tourist spot but because of the amazing people you get to meet.
+Jomar
and I went to Ozamiz in replacement of
+Jerome
who won't be able to join the event because of work. Jomar is going to share about the different
+Google Developers
tools and technologies and conduct an Android code lab while I am going to share about Google's programs for students.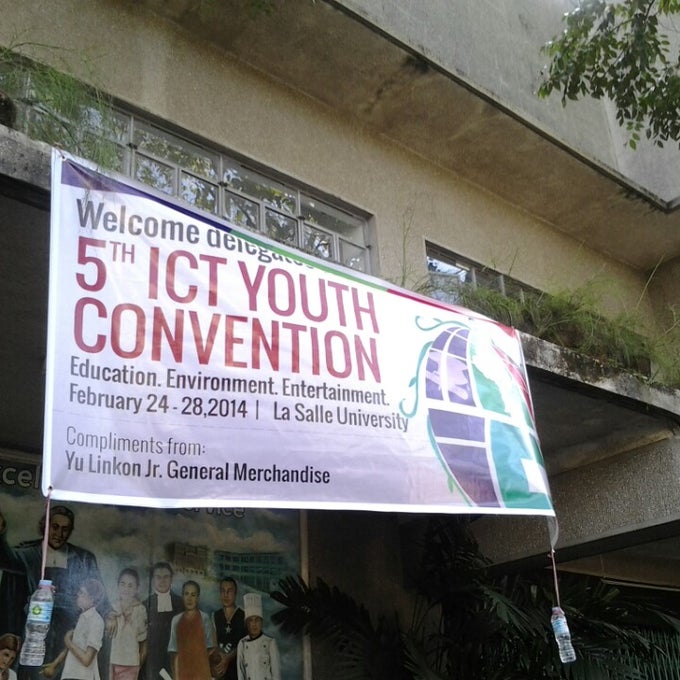 Travel to Ozamiz City
Our flight is at 6:05 AM via Cebu Pacific. We left Mandaluyong around 4:45 AM and arrived a little past 5:00 AM. The gates for check-in for our flight is about to close. Thank God we arrived just in time. Our flight departed from Manila 20 minutes later due to airport traffic in NAIA. When we arrived, we were met by one of the professor from La Salle University - Ozamiz.
LSU: 5th ICT Youth Convention
We picked
+Ralph
from the hotel and went straight to LSU for breakfast and setup. Jomar did his talk on Google technologies followed by a lot of questions from students and professors. The 5th ICT Youth Technology Convention was participated by 10 colleges and universities in Region X. Folks as far as Dipolog City and Cagayan de Oro City went to the 3-day event. After Jomar's talk, Ria Lu of Komikase followed sharing about the four types of game players and an overview of the game development industry.
Lunch: Mooon Cafe
We went to Mooon Cafe for lunch were everyone had Baby Back Ribs. It was my first time to eat Baby Back Ribs. After enjoying our lunch, we went back to LSU. I was going to have my Google Programs for Students talk while Jomar is going to conduct his Android workshop.


Power Outage while doing my talk
10 minutes into my talk, the electricity went out and the generators run out of gas. Amazing! It was the first time I experienced this. In the darkness of the auditorium I was speaking loud enough for the almost 100 students to hear. I continue my talk and did a few minute break. Thankfully, right after the break the generator received much needed oil. By the time, the power is back 30 minutes is left for my talk. I shared about Google Summer of Code 2014, Google Code Jam 2014, and the Google Student Ambassadors Program. I also shared the success of the all-student Filipino team that won the Google Cloud Developer Challenge 2013. Jomar and I were also asked to judge the Flash Contest and Digital Art Contest from the previous day. It was my first time to judge anything.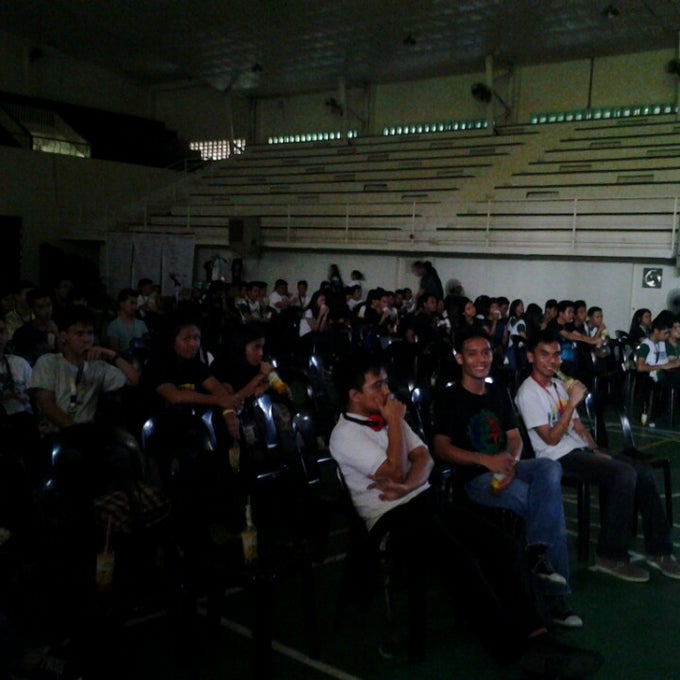 Socials Night
After my talk and Jomar's workshop, we went to the hotel to rest a bit and cool down. It's been a humid afternoon. At around 7:00 PM, we were picked up by professors from LSU and we went to the Beatriz Hotel for the after party. It was like a prom! Most of the girls were dolled up while the guys were wearing polo. It was such a fun evening. The food were great too. I was so full! Everybody was game into their impromptu performances. Each table performed, my fave is definitely the girl who sang Chinito with a Chinito schoolmate holding the phone with the lyrics to the song. It was so funny and really cute! Of course, the professor did a hilarious performance of Mr. Suave. I was laughing really hard! I would love to stay longer but we have an early flight the following morning.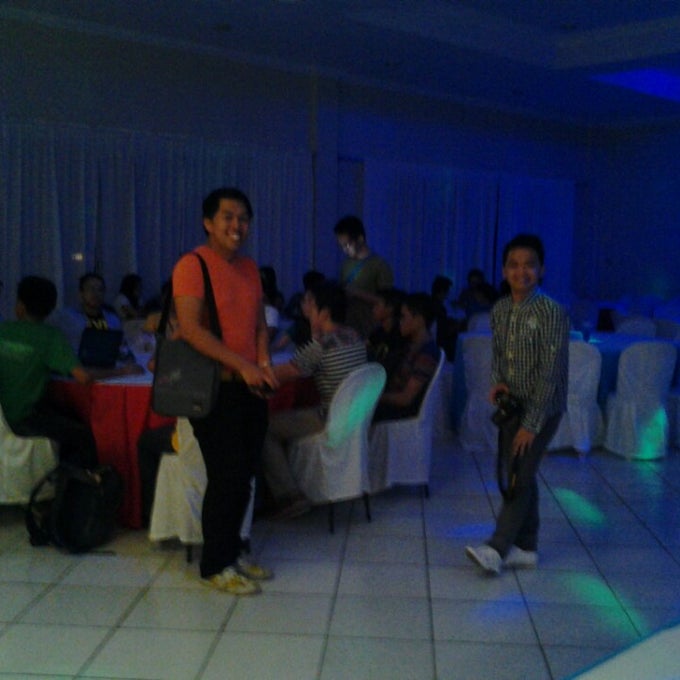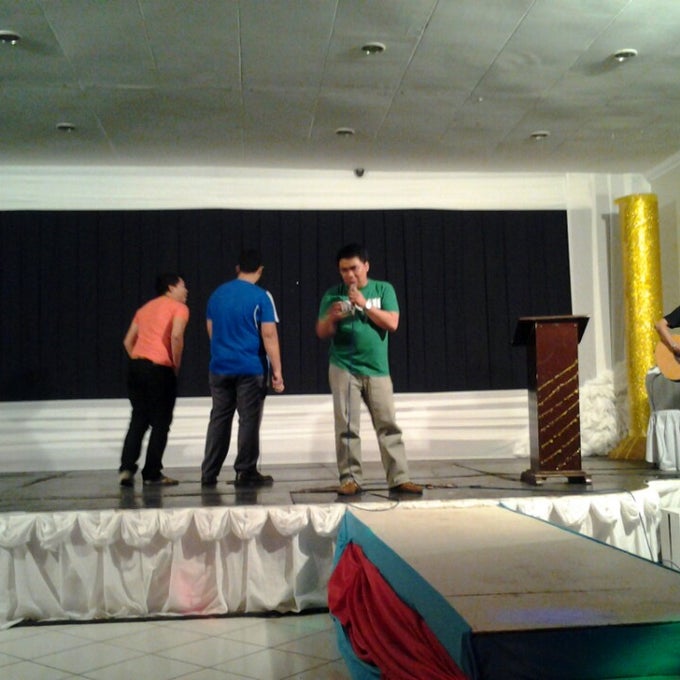 Going back to Manila
We stayed at Royal Garden Hotel. Our flight the following day is with Cebu Pacific again. We were informed that the Vice-President of the Republic of the Philippines is arriving in Ozamiz that day via Philippine Airlines. Much to the dismay of all those flying PAL, the flight is delayed for 2 hours. We arrived safely in Manila.
Thanks again for the fun experience Ozamiz. Thanks Ms.
+Leslyn
for being the best host ever. I hope you don't get tired of having us in Ozamiz.