Food Trip near UP Los Baños: Faustina's and Baan Thai
It is a given that near most university there would be a lot of great food places! I am so happy that (thanks to
+Foursquare
) we stumbled upon Faustina's near University of the Philippines Los Baños (UPLB). We were in the area last Saturday (February 22) during
+GDG Philippines
Campus Roadshow in UPLB.
Faustina
's is a relatively small restaurant near UPLB. It serves pizza, pasta, and rice meals. I had pesto pasta (which is my fave pasta - if you've been reading my blog you would see that I keep on ordering this pasta),
+Wayne
and
+Jomar
had the pasta with shrimps, and
+Reymart
had the vegetarian pasta. For sharing, we had shrimp cheese pizza. My pesto pasta was delicious. We were all quiet when the food arrived enjoying ourselves with the particular pasta we ordered.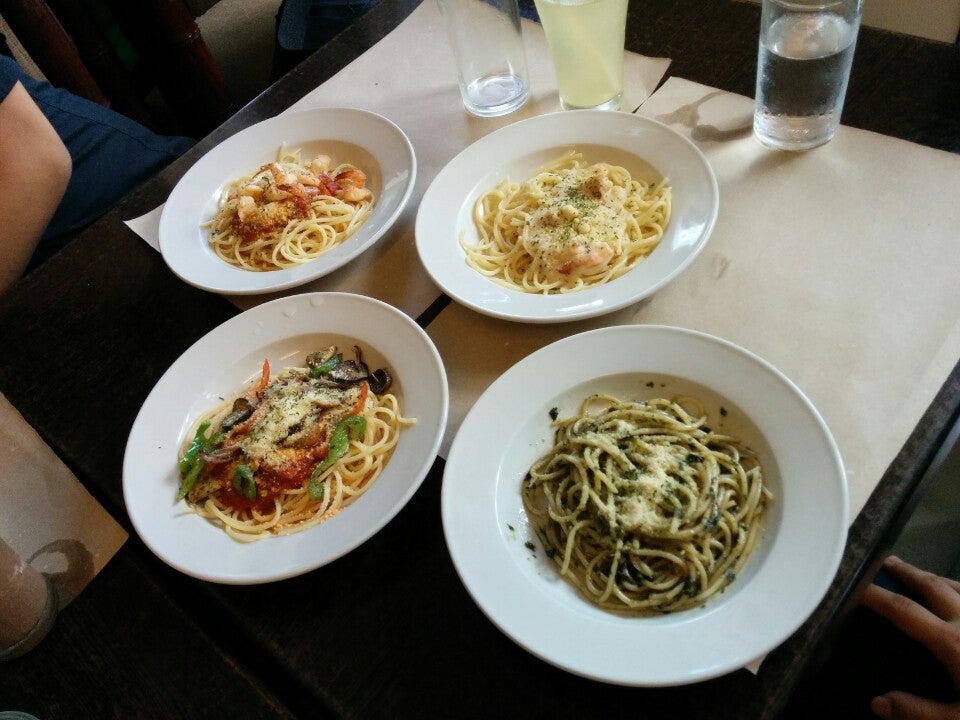 Pasta that we enjoyed so much!
For desserts,
+Jomar
and I shared a red velvet cupcake, I can't remember what
+Reymart
ordered, but it was also good while
+Wayne
had to take out his Mango Pie. I asked if it tasted like Peach Mango Pie in which he said, yes but less crispy.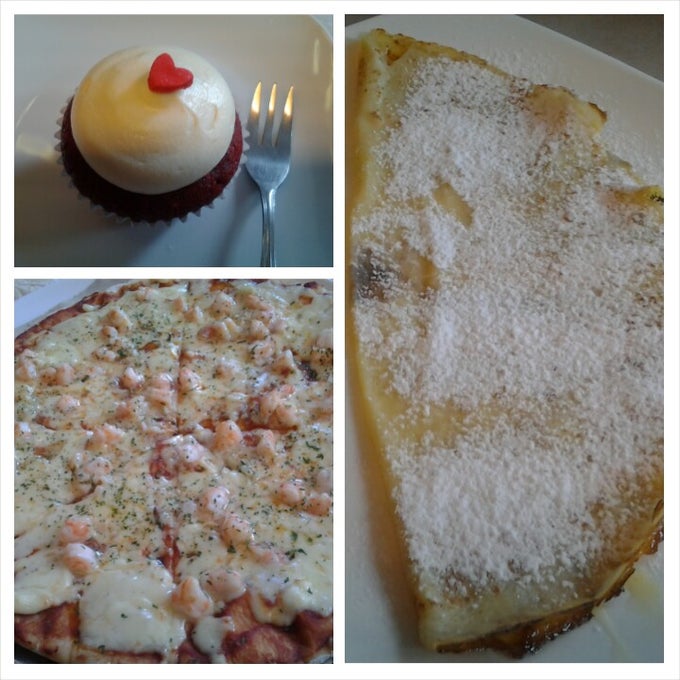 Red Velvet Cupcake and Shrimp Garlic Pizza
After the event, we had early dinner at
Baan Thai
. It is a little further from the campus, and it was just a house serving Thai food. Wayne and I did not like the food. Sad. I find the Pad Thai sour (is it supposed to be sour?), the Thai chicken dumpling was too salty for me as well. *Sigh thankfully our Faustina's lunch was good that I am willing to forgive the not-so-good dinner.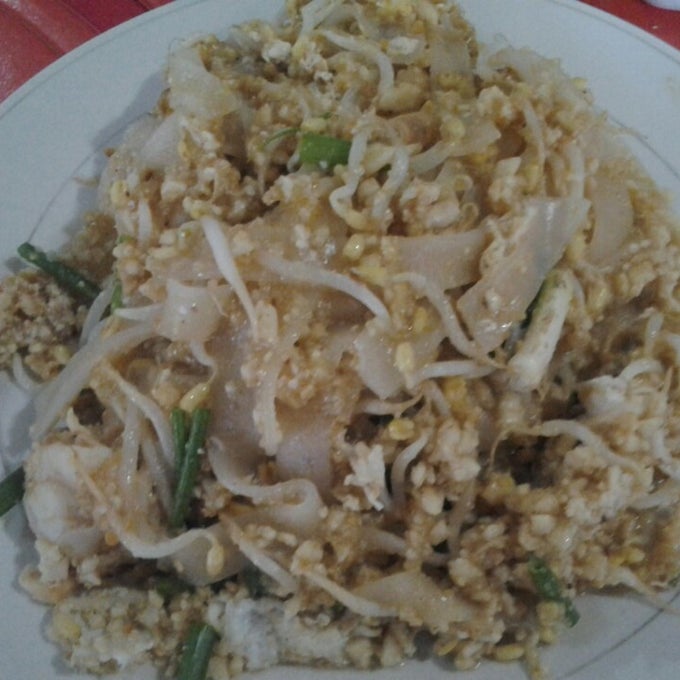 Pad Thai