Pangasinan: Food, Friends, and Events
I thought I wouldn't be travelling for December anymore and yet the opportunity came when
+GBG Pangasinan
and
+GBG Dagupan
organized
+Google Code-in
Meetup for the students in Lingayen and
+GDG Philippines
, and
+GDG Baguio
helped for the said event.
Lingayen, Pangasinan
We left Manila around 6:30 AM aboard the Victory Liner bus going to Alaminos. We had two stopovers and was sleeping most of the way. As instructed by our friend
+JR Padilla
, we alighted in Socony and rode a mini-bus going to Dagupan. We asked the bus conductor to drop us off in front of Bangsal Suites. It is the place where we would stay for the night.
Bangsal Suites
After checking in and dropping off our things, we had lunch in Rudy & Jing Seafood Restaurant. We had the most delicious grilled catfish and milkfish. The meat was sweet and tender. It was the first time in a long time I had fish those delightful.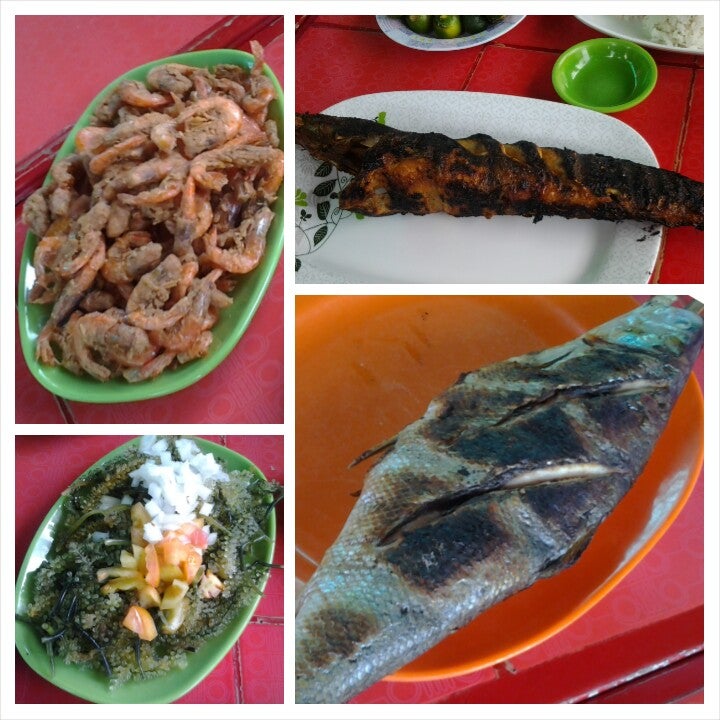 Day 1 Lunch at Rudy & Jing Seafood Restaurant
After the filling lunch, we rode a tricycle going to the Pangasinan Provincial Capitol in Lingayen. It was a large compound! We had the Google Code-In Meetup then
+Reymart
,
+Jomar
, and I captured some portals and went to the seaside of Lingayen. Winds were powerful that day; the waves were scary.
+JR
gave us a tour of the inside of the Provincial Capitol building. It's opened to the public and known as a tourist spot in the area.
After packing our things, we went back to the hotel, tired. I was sound asleep.
The Provincial Capitol Building

Bolinao, Pangasinan
The following day, we were supposed to go island hopping in Hundred Islands, but due to the bad weather (strong winds),
+JR
suggested we go to Bolinao, instead. We did just that and decided to extend one more night. We rode a rented jeepney going to Bolinao. The cold and robust wind let the 2-hour travel pass by quickly. We had lunch in Adora's Restaurant (I was there also during my
vacation last 2011
) and said our prayers in St. James the Great Parish. After 30 more minutes, we found ourselves in the Enchanted Cave and the Cape Bolinao Lighthouse. It started to drizzle, and we end up resort hopping in figuring out where to stay for the night. We stayed in
Punta Riviera Resort
(I've been here as well for a company outing last 2012).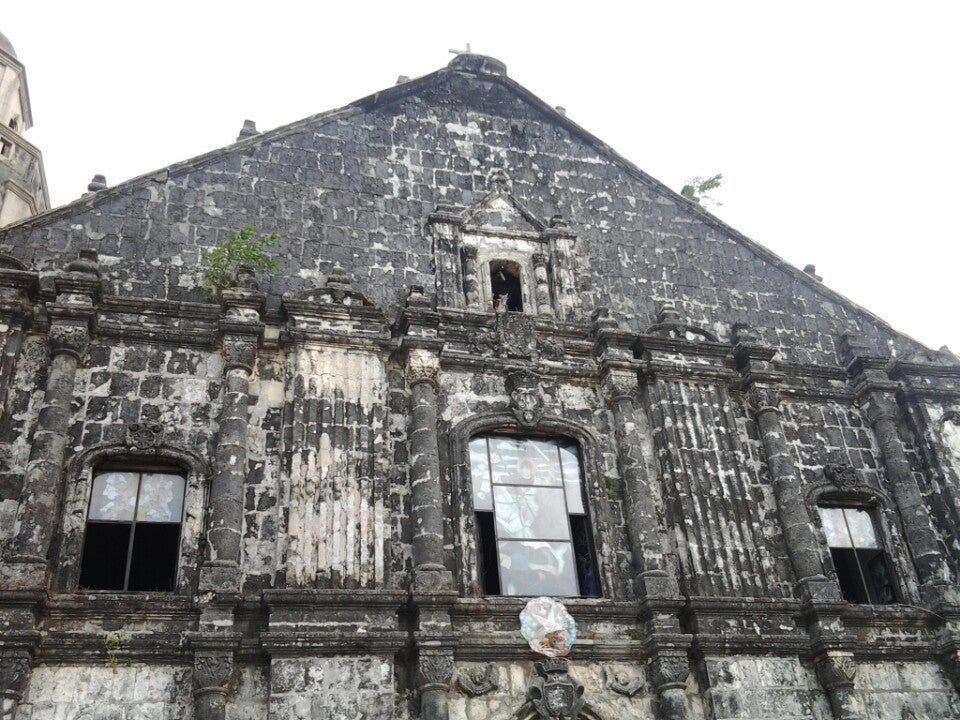 St. James the Great Parish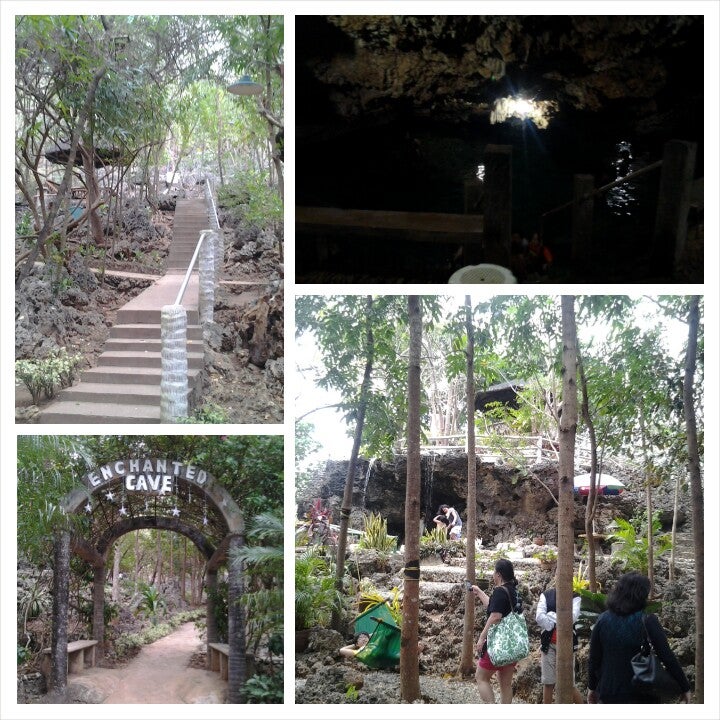 Enchanted Cave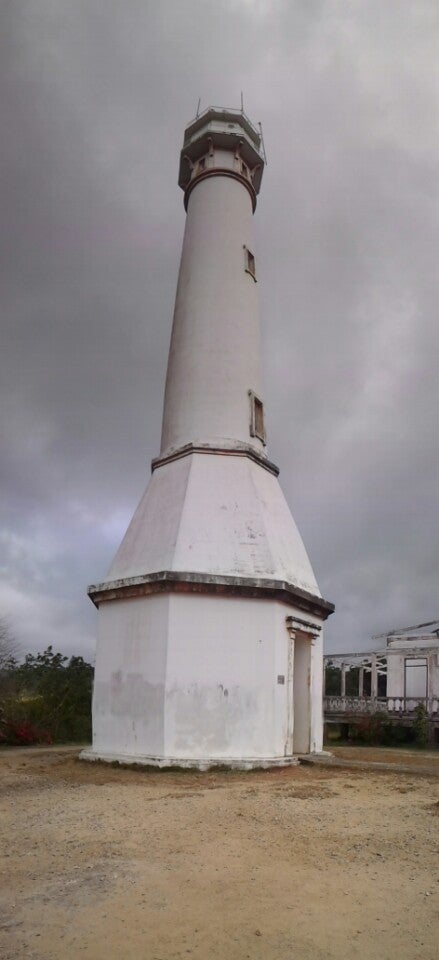 Cape Bolinao Lighthouse
On our last day, we walked around the beach and had lunch in Bolinao Town Proper and purchased boneless Bangus and Alaminos Longganisa.
Day 2 Dinner c/o Punta Riviera Resort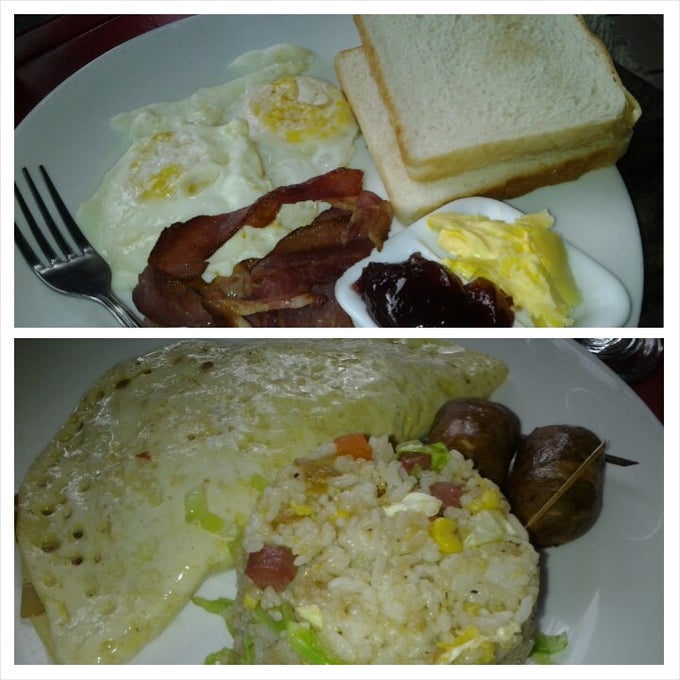 Day 3 Breakfast c/o Punta Riviera Resort
The Accident
On our way back to Manila via the Five Star bus, we had a road accident. I was sleeping and trying to change my position when I saw a mini-van speeding beside us. We were screaming, and thankfully the bus was able to break that the van did not fly through the expressway. After 2 hours on the accident scene, we left. We arrived home at around 2 AM. Nearly 12 hours on the road. Thankfully no one was hurt, and we are safe.