Food Trip in Makati: Commune
I've been working in Makati for three years now and have tried different food places around the busy city. In the first round of my food trip around Makati, I will be sharing about
Commune
! It's a coffee + bar + restaurant found in the corner of Valero and H.V. Dela Costa (near Trafalgar and BDO Towers).
All-Day Breakfast
I loved their chicken longganisa! It was the first time I tried last October 2, and it was delicious. The only reason I don't have a photo of it is that I finished the food before I remember to take a picture of it. Gutom eh.
Ultimate Food Trip
I love Commune and the different food adventure
+Jomar Tigcal
, and I have when we have dinner here. Jomar is more adventurous in trying all the viands available while I stick to the food that I like.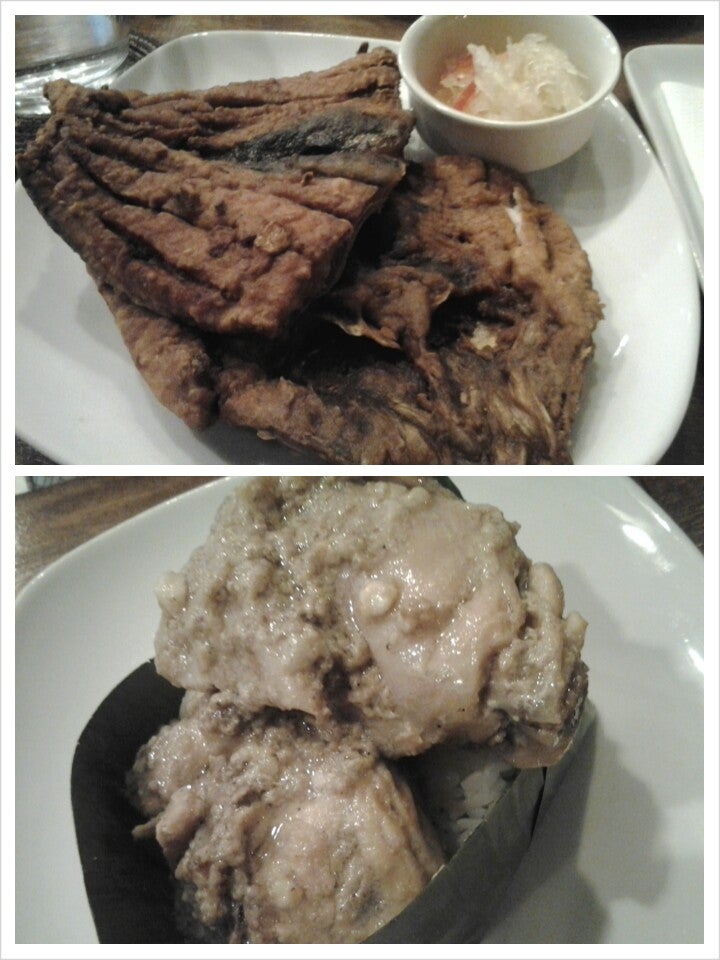 August 8, 2013: Daing Na Bangus and Chicken Adobo Sa Gata
Chicken Adobo, Beef Adobo, and Pork Adobo
You can never go wrong in trying any of the adobos that they serve in Commune! It would remind you of how delicious Filipino food really is.
Daing Na Bangus
My ultimate fave! For the ten times I've been to Commune (yes, I verified the number of visits thanks to
+Foursquare
), I ordered their Daing Na Bangus! It's meaty, and the serving is good for two people. It's cooked to perfection!
Soft Opening Version (April 24, 2013): Gising-Gising,
Daing Na Bangus, and Chicken Adobo
Available for the day...
Commune "rotates" or have a special viand available depending on the day you're there. We have tried practically all of it from Nilagang Baka, Chicken Adobo Sa Gata, and Sinampalukang Manok. Just thinking about them makes me hungry.
Harvest for the Day
Other than the Daing Na Bangus, I really love their veggies. Take note though that, it is subject to availability depending on the day that you are in Commune. In particular, my favourite is Gising-Gising and Sigarilyas Sa Gata.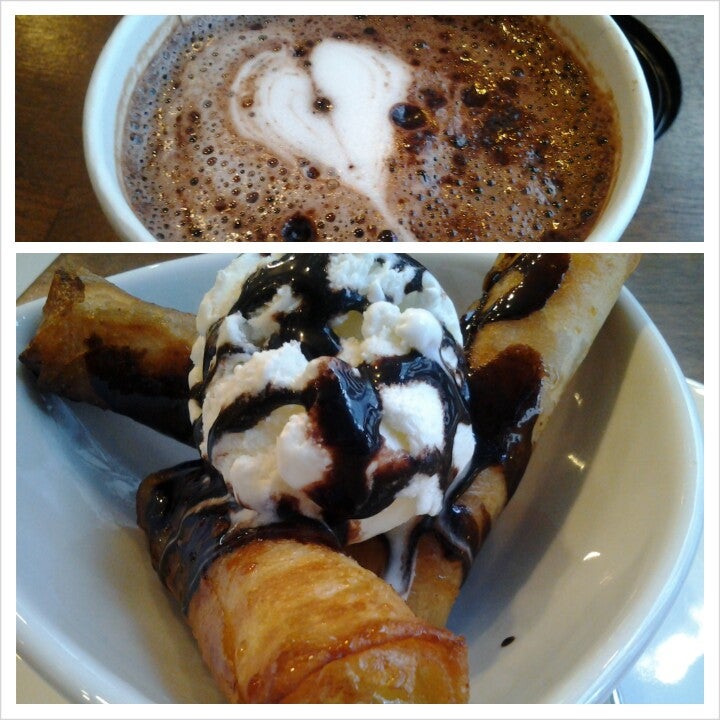 Sweets Galore! Hot Chocolate and Turones
Drinks and Desserts
I don't drink coffee. Thankfully,
+Commune
serves hot chocolate. For dessert, they have Apple Pie which everyone seems to really love. They have Turones ala Mode (turon with ice cream) which I frequently order. On top of my list are the cupcakes, particularly the Nutella Cupcake which is always sold out! I even had dreams with their Nutella Cupcake. No kidding!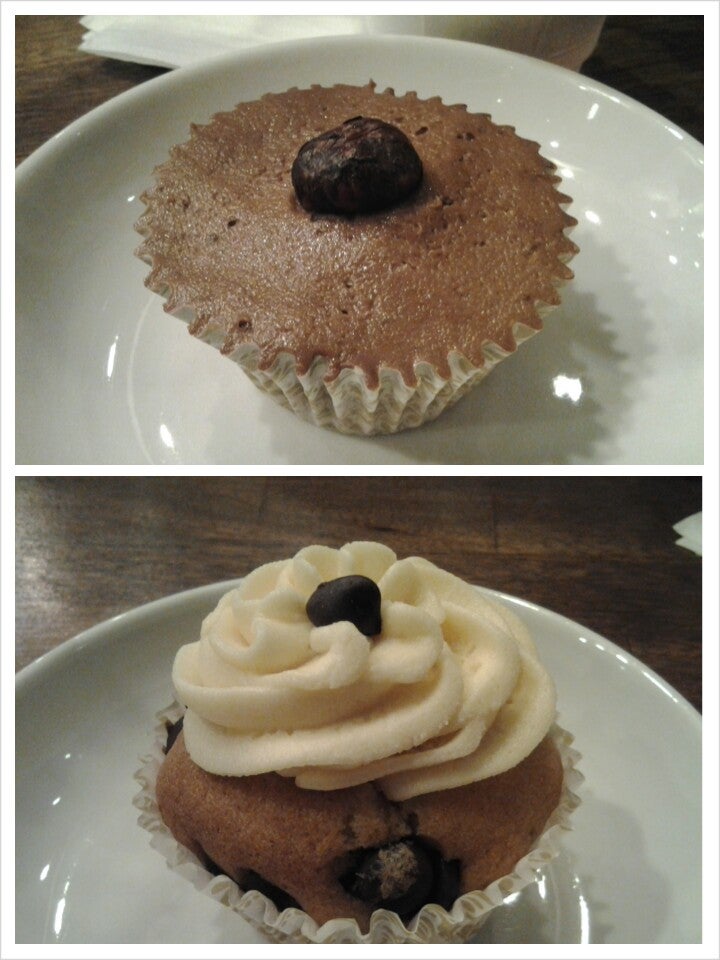 Cupcakes
Service and Everything in Between
They have the most helpful and most accommodating set of waiters and waitresses, baristas and servers. It's crazy how they could accommodate our request (I once borrowed a ruler from Cedric - look for him! LOL!) Commune also have been a gracious host to some of our
+GDG Philippines
events and organizer's meetings.
Such an amazing place! Be sure to visit.