Where to eat in Baguio City?
I've been to Baguio quite a few times, and here I am trying to share about the excellent restaurants and yummy food I have tried.
Good Taste Cafe and Restaurant
They serve great food served with the freshest available ingredients at affordable prices. I would recommend the Chopseuy, Beef Broccoli and Buttered Chicken.
+Jomar
and I ordered those and we could not even finish one of the viands! Talk about
takaw tingin
.
O' Mai Khan
This is my fave restaurant in Baguio EVER. No, I don't order the Mongolian buffet. Rather, I choose to explore their culinary expertise with the ala carte meals. My favourite right now is Kublai's Dream.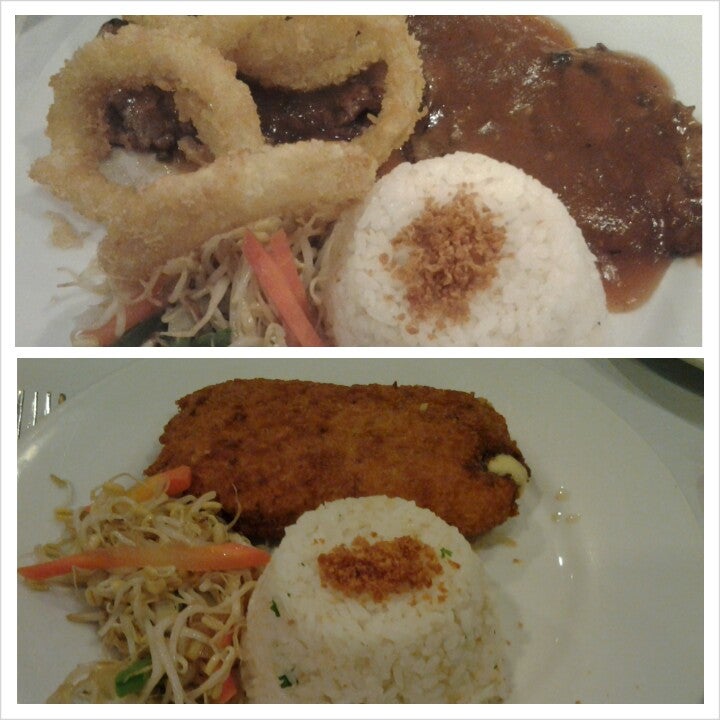 Trying out the Genghis Khan Steak (Php 210) and
O'Maikhan's Hearty Meal (Php 210)
Another local favourite Baguio restaurant is '50s Diner. It's quite near to Azalea, so Jomar and I decided to walk going to '50s Diner. The ambiance of the place is really like the '50s! Even the waitresses wear uniforms that you only get to see in the movies. We ordered Gangsta Gangsta (it's grilled pork chop, fried chicken, and vegetable in oyster sauce, chicken roll, rice, and egg only for Php 135), Hot and Spicy Chicken (Php 115) and Cheese Sandwich. We had this to go since the restaurant is full.
One of the most popular "institutions" in Baguio, Cafe by the Ruins served good food but is quite pricey.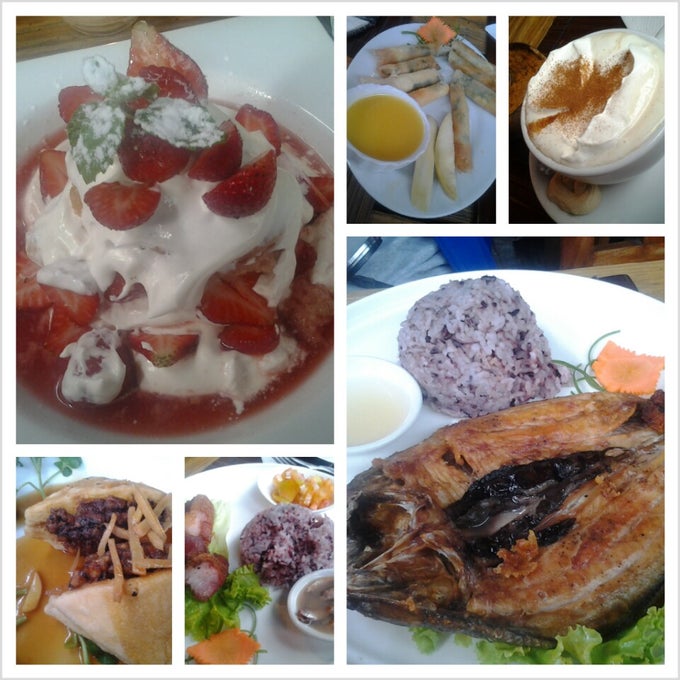 Lunch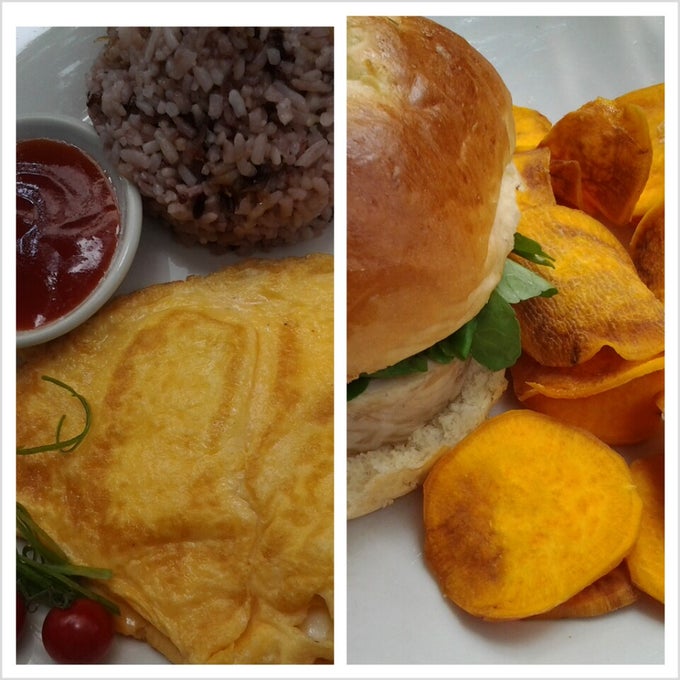 Breakfast
Desserts! PNKY Cafe has been our dessert place every after dinner. I especially love their unique Purple Haze (it's like Ube Crepe).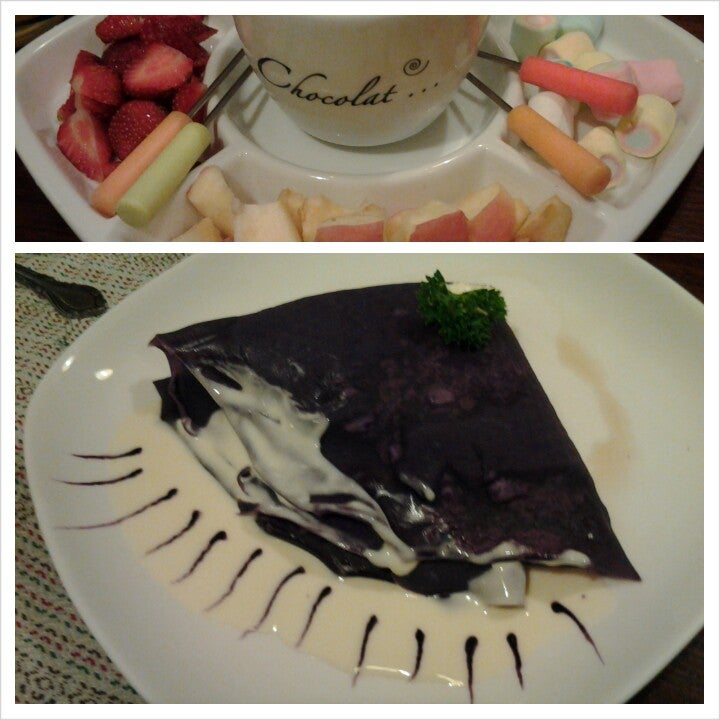 Purple Haze
It is a dessert shop in Mile-Hi Center in Camp John Hay. We had cake for take-out the night before our first DepEd gone Google training. Their cake was delicious.
This is one of the best places I've tried in Baguio. With the cold weather in the city, it is best to warm up with some hot chocolate partnered with the best
bibingka
I have ever tried.
We tried the GP House Special, Pan-Seared Supreme Chicken, and GP Ceasar's Salad.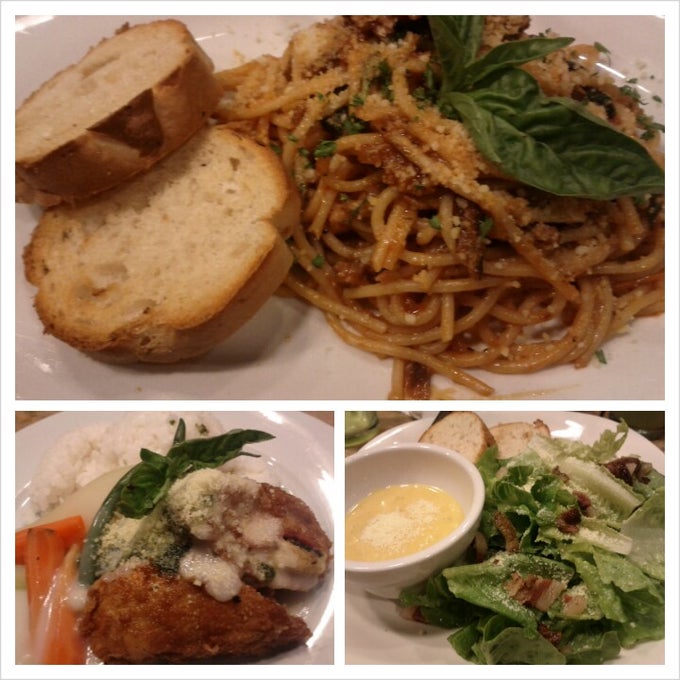 Great food from Green Pepper Gourmet Stop
The Taco Salad is actually enough to make me happy but out of love to try new food I tried the Chili Burger while Jomar had the Lomo Ribs which was really huge and delicious. Great food find in the Ketchup Community.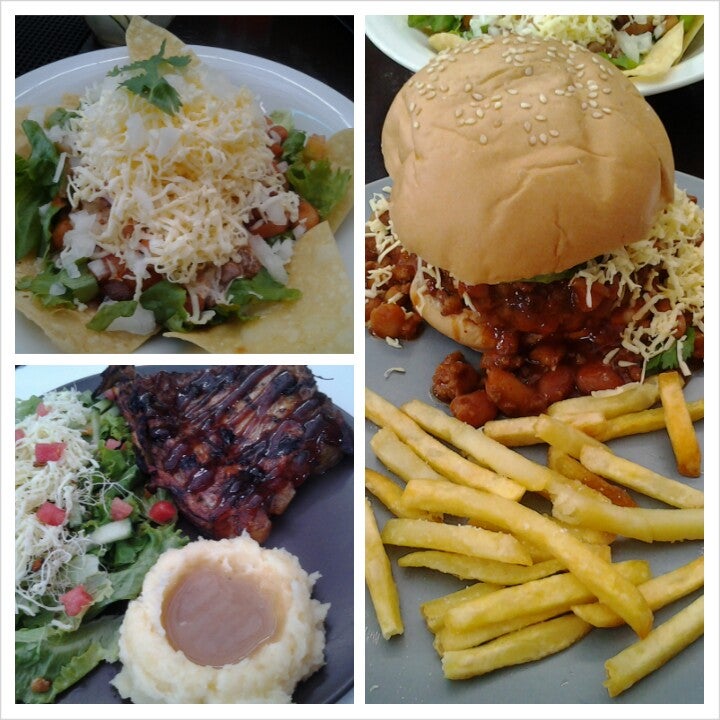 I can't wait to go back and eat here again.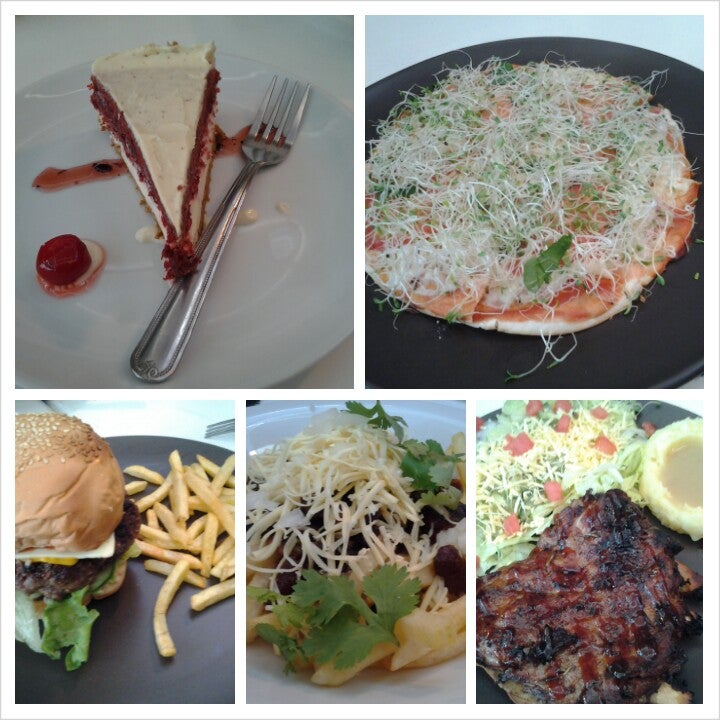 Rumah Sate @ Ketchup Community
Indonesian Spicy food! I remember that laksa that really burns the throat.
Most of the time when I am in Baguio, I stay in the beautiful Azalea Residences Hotel. Thus, I am treated to a breakfast buffet that is being served by the Tradisyon. Every morning, they serve breakfast Filipino food like my favourite Baguio longganisa.
I also experienced the Mongolian buffet during Fridays and the Pizza & Pasta buffet during Saturdays. It was terrific!
That's why I said, "most of the time" above because there is this one time that Jomar and I stayed in Hotel Elizabeth. It is actually a beautiful but older than Azalea hotel. Their breakfast buffet selection at Flora Cafe is actually yummy as well, and if I remember correctly, they have more options compared to Tradisyon.
Updated: November 12, 2013
One of the older restaurants in Baguio, Solibao offers Filipino dishes at a reasonable price.