Food Trip in Maginhawa: Fruili Trattoria
Last July 20, 2013,
+Jomar Tigcal
and I made an effort to explore the other restaurants along Maginhawa Street (a few steps away from where I live) in Quezon City. This time we had lunch in Fruili Trattoria.
When the tricycle would pass by this restaurant, I would always think that it's some fruit yogurt store. It's an Italian restaurant which serves pizza and pasta.
By far, my fave pizza-pasta place is The Old Spaghetti House. Fruili comes close. It's reasonably priced, and they serve good food.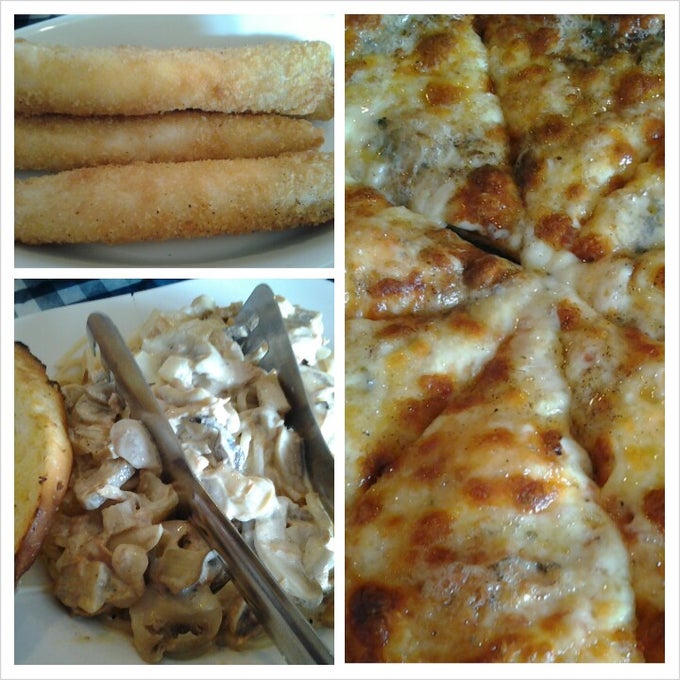 Mozzarella Sticks, Tre Formaggi, and Tuna & Mushroom Spaghetti
I didn't like the Mozzarella Sticks - it did not taste like Mozzarella, at all. The Tre Formaggi is three cheese pizza where you could get at any pizza place. But the Tuna & Mushroom Spaghetti was great! It was a little bit spicy and creamy. I am craving for it right now. It's delicious.
Overall, I might come back to try the other menu items like the Ravioli and probably get a different kind of pizza.