SM Makati Food Trip: Bibimbob Express
SM Makati has been doing a lot of renovations the past few months, and the first part that got completed is the newly renovated supermarket and food court in the lower ground floor of the mall.
+Jomar Tigcal
and I said we would try all the stalls in the food court and the first one is Bibimbob Express.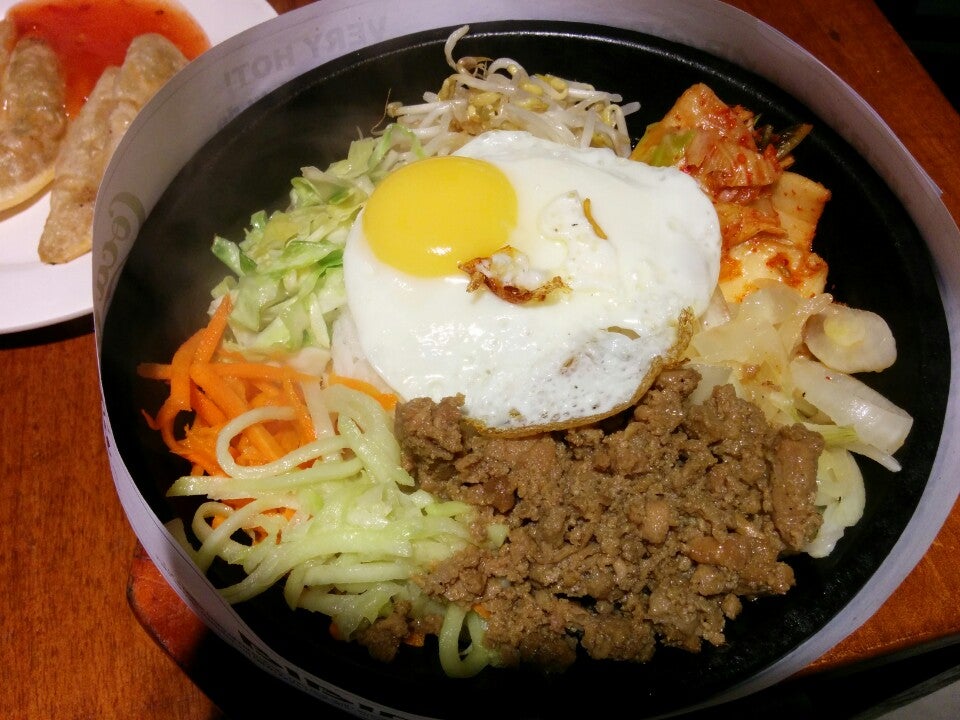 Large Chicken Bibimbob (Php 119.00)
The thing about the new food court is that the stalls offer more expensive food than before the renovations. As we walked around, I noticed that the food they are selling (on average) costs more than Php 100.00.
Anyway, I liked Bibimbob. The way they presented the food would remind you of Pepper Lunch. We also ordered the Korean Dumping (Php 55 for four pieces), and it was way too oily.
Can't wait for our next food adventure! Happy eating!