Mother's Day 2013 in Cebu City
My mom is a Cebuana. She was born and raised in Cebu City. She would always share with us how she would have few but real friends from grade school and high school and would only get updated with them via snail mail. After months of convincing, my dearest mother now has a Facebook account. She was able to connect with her grade school and high school friends. Thus, she found out that one of her closest friends (who's now living in Alaska) is going home to Cebu for vacation.
When I found out about this, I kept on nagging mother to go home to Cebu! She would say no because of the expenses and saying that she would only worry about Alyanna and the house and other things that are bothering her. I convinced her by saying that I would pay for the vacation. She deserves the break and its mother's day, anyway. It's the least I could do for her.
She agreed to go with the condition that Alyanna would join us. I said, fine. Thinking that Alyanna is still a kid who may share the bed with our mother in the hotel. Then, Therese insisted that she should also go because Alyanna is going. Now, they are both going! I can't believe this. We have two excess pieces of baggage (my two sisters). I told my mom that I couldn't afford everything with both of them going as well. My mom paid for our Cebu Pacific flight, and I paid for our
Quest
two-night hotel stay. Three weeks before our vacation, Alyanna is already packing. She's looking forward to what we call "Hotel Life" - air con, cable TV (we have this both at home), buffet breakfast, and swimming pool.
Day 1 (Friday evening)
At around 4:30 PM last May 10, 2013, Mama, Therese, Alyanna with our driver Kuya Nono went to Makati to pick me up from work. We had dinner in Jollibee and off to the airport. Much to our surprise (and our mom's nervousness), it started raining. After going through the usual security check, we were waiting for our flight to Cebu.
Therese, Alyanna, and Mama enjoying some sugar in NAIA Terminal 3
Thunder and lightning caused a 30-minute delay for us to board the plane. Eventually, we arrived at Mactan-Cebu International Airport at around 11:00PM. We took a cab and head off to
Quest Hotel & Conference Center
. We checked in and got rooms on the 10th floor. Therese and I were sharing one room while Mama and Alyanna are in another place.
Day 2 (Saturday)
As we start our "Hotel Life," we had a breakfast buffet! Alyanna is so happy that there was croissant available (but after the first bite she didn't like it and preferred those in French Baker). Still, our youngest sister loved the pancakes, and hash brown. She was disappointed that only fresh fruits are available as dessert. I am happy with the hash brown, bacon, and danish bread. After breakfast, Therese and Mama went to 7-Eleven to buy toiletries (Alyanna and Mama are particular with the brand they are using), and we asked Therese to buy as junk food. Alyanna and I, then, prepared for a swimming bonding time. Yay for the pool! We've achieved so much, and it's only 10:00 AM. We ready ourselves for whatever plans our mom has.
We went to the cemetery were our Lolo (grandfather) is. We had difficulty finding the tomb.
We went to the cemetery were our Lola (the first cousin of the mom of our mom) was buried.
We went to Sto. Nino.
Ayala Center The Terraces Shakey's for Lunch
From the Sto. Nino to Ayala Center, we took a jeepney. Therese and I were sitting in front while Alyanna and Mama were at the back. It was so funny because Alyanna fell asleep inside the jeep.
We went back to the hotel and stayed there: watching TV, taking naps, and eating junk food. Oh and we had room service for dinner! This "Hotel Life" is incredible.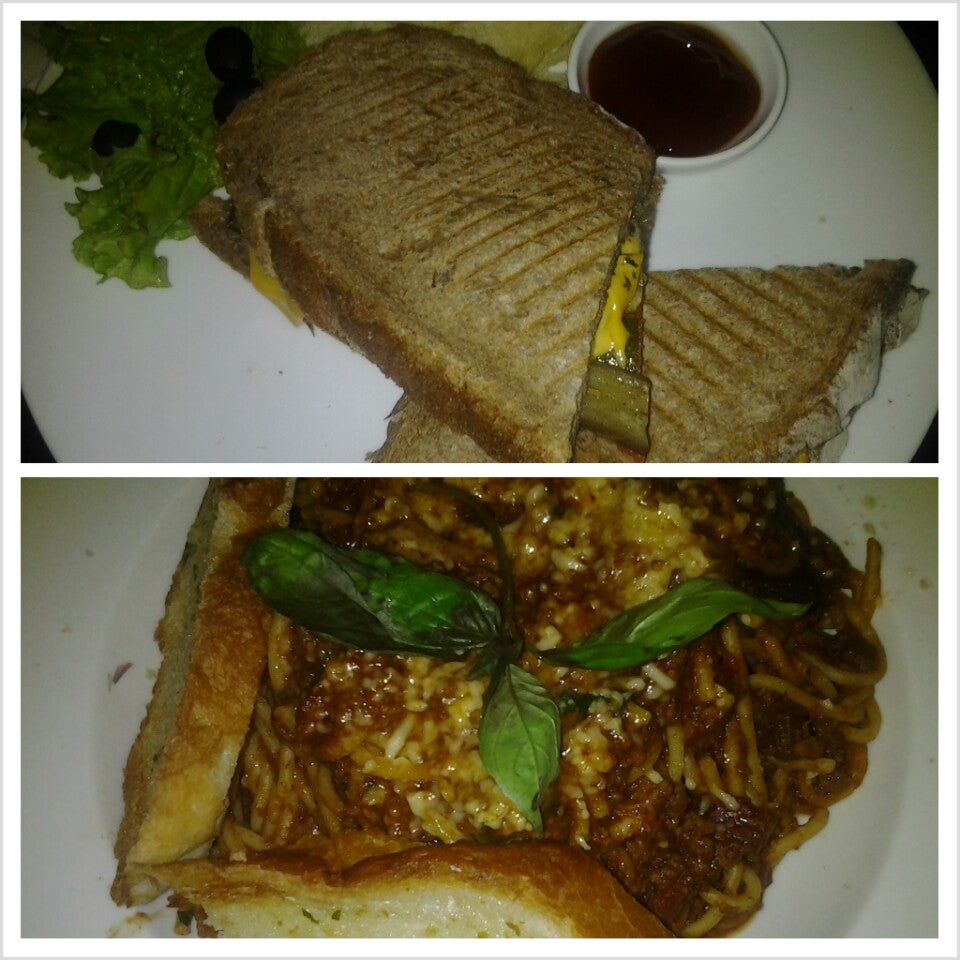 Sandwich and Pasta for the three sisters
Day 3 (Sunday)
Buffet breakfast was almost the same except they didn't have the Danish bread that I like :(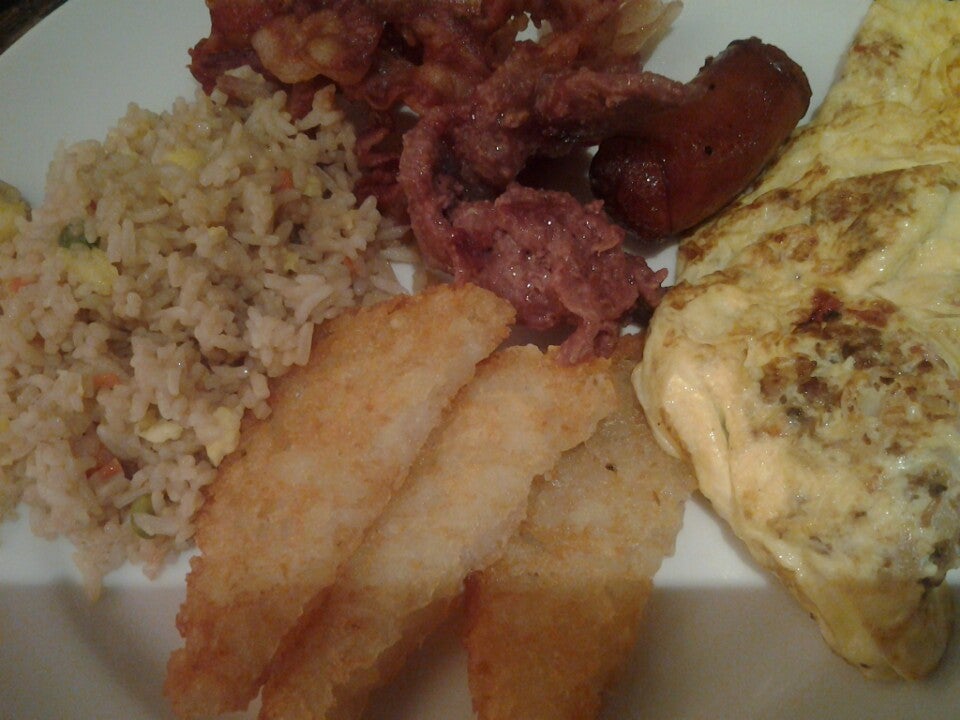 Breakfast Round 1
We prepared for the 10:00 AM Mass at Sto. Nino. After the Mass, we walk going to the Cebu Cathedral just to visit and say our prayer. The vehicle fetched and tour us in the "SRP" - South Road Properties. This is where they are building a bigger Mall of Asia. According to our aunt, they are calling it Mall of the World. We also visited the new Chapel of Pedro Calungsod standing near the construction site of the new SM Mall.
Chapel of Pedro Calungsod
Next stop was the house of the classmate of our Mama. We gave them some time to catch up with each other. We had lunch in the Mooon Cafe. Therese had the Tuna Taco but didn't like it. I actually find it decent. I had the Chicken Fajita. I didn't like it. Sorry.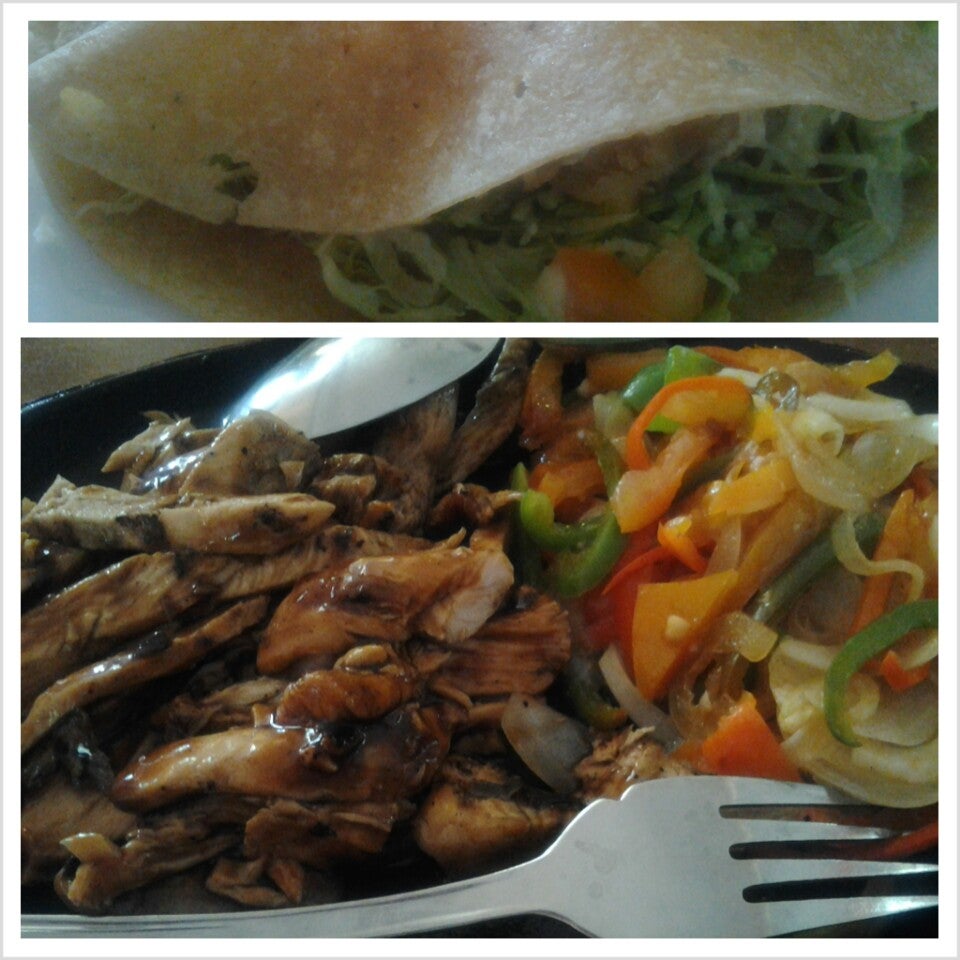 Tuna Taco and Chicken Fajita
We went to Labangon Elementary School where our mom went for grade school. After an hour, we were back to Quest to get luggage and headed to CMYK for yummy desserts!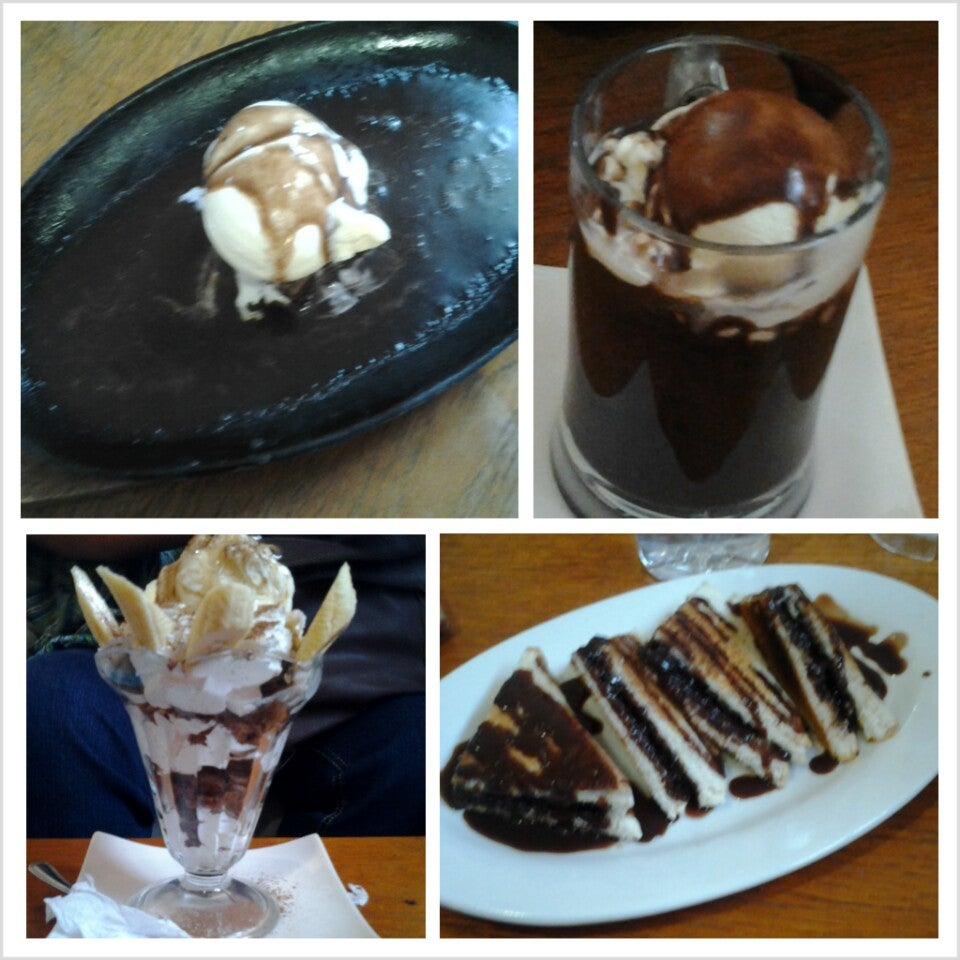 Then off to the airport for our flight back to Manila. That was a short vacation with the family, hope to go on another trip with them including our only brother and father.