Cebu: Food, Friends, and Events
Last February 22-23, 2013,
+Jomar
and I went to the Queen City of the South, Cebu for a Google Apps Seminar-Workshop organized by
+GDG Cebu
.
Day 1 - Training & AA
Our flight from Manila was delayed due to the bad weather but I am so thankful that it wasn't cancelled. We arrived in Cebu at around 6:30PM. We got a cab and head to Robes Pension House only to find out that no room is available for early check-in. We walked towards the direction of Cebu Normal University (event venue) and saw few more pension houses. We decided to check-in at Skypark Pension House. They have clean rooms, clean bathroom, and accommodating staff. I was very pleased for the price I paid. After around 15 minutes of arranging our stuff, Jomar and I headed to CNU for the whole day training.
After the training, we decided to go back at the pension house and rest a bit. We, later on, met with Jerome in Ayala Center Cebu then off to The Original AA BBQ. They served the best scallops and calamaris EVER!
Baked Scallops from The Original AA BBQ
I was so stuffed with amazingly delicious seafood. After our dinner, we headed to Starbucks and discussed about more serious matter such as
+Jerome
's love life and business. At around 11:00PM, we called it a night since I was already sleeping in the couch in Starbucks.
Day 2 - Han Guk Kwan
The following morning we woke up and check out at around 10:00 AM because we're going to meet with our former office mate and good friend Kreigh. We went to The Gallery and visit Kreigh to pick-up the most amazing and diverse set of coins from their well-traveled client. It was amazing! We had lunch in one of the most authentic Korean restaurant I had tried, Han Guk Kwan Restaurant (We missed
+Armand
because he loves Korean... food).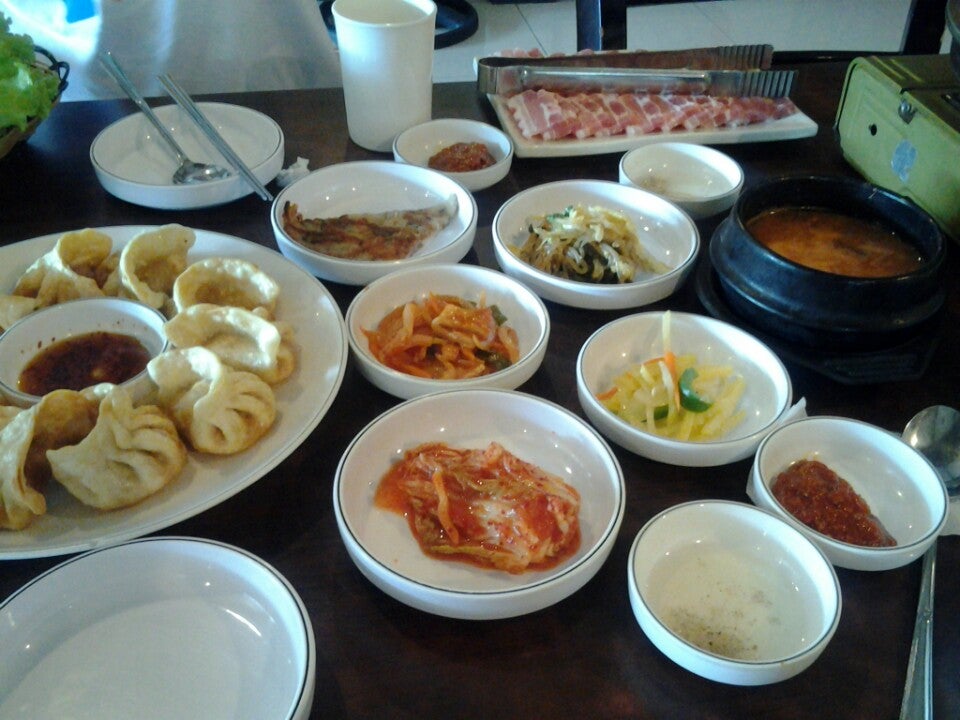 Food Coma Korean Food Lunch (and at a surprisingly cheaper price!)
After this, we rode a jeep going to UP Visayas to attend
+Wayne
's Google Maps and Google+ workshop (again, organized by GDG Cebu). After spending few minutes there, we took a cab going to Fort San Pedro. We hacked Ingress portals then walked off to Magellan's Cross and went inside the Basilica Minore del Santo Nino. After saying our prayers, we went outside to go straight to the airport. But Ruben called asking if we could drop by Center Suites because he has two boxes for us.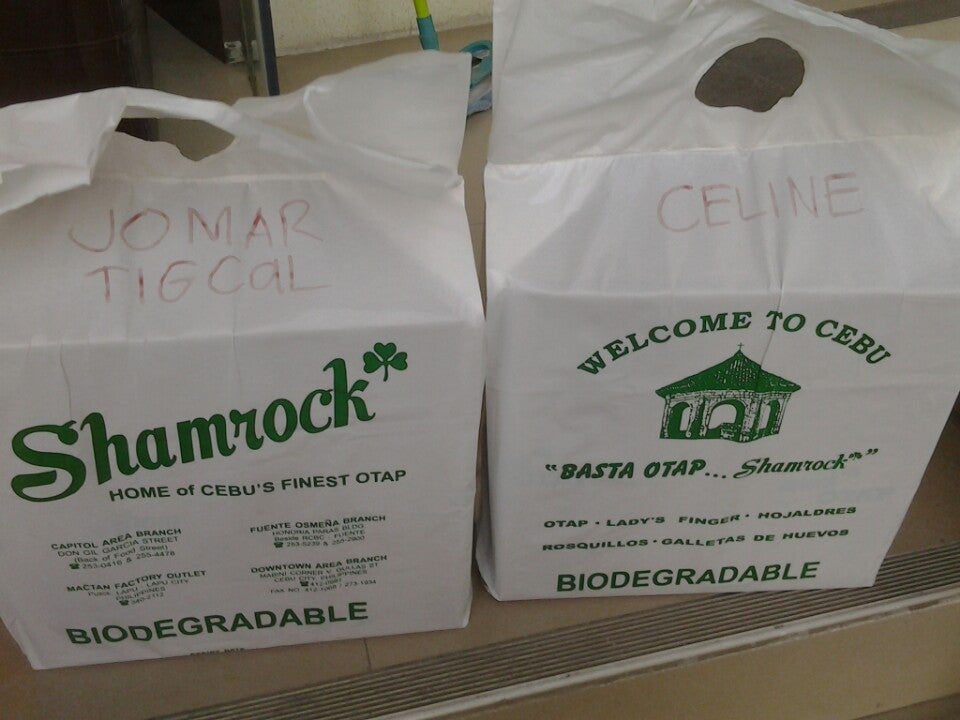 Goodies from Ruben
We went there and got this box of Shamrock goodies (Thank you so much Ruben!).
We arrived Manila tired, safe, and happy.
I can't wait to go back to Cebu and visit more places!