Baguio: Food, Friends, and Events
I've been to Baguio a couple of times and have shared my experiences in this blog (
Baguio-Bontoc Adventure
and
Places to Visit in Baguio
).
This particular visit is special because I am going there to do what I love, share with educators what I know and how they could maximize Google Apps.
Day 1
Jomar and I left Quezon City at exactly 11:00PM riding the Joy Bus: The Deluxe Coach of Genesis Transport, Inc. A review about the experience in a separate
blog post
. We arrived a little after 3:00AM which makes the travel time just 4 hours between Manila and Baguio! We took a cab going to my favorite hotel in Baguio,
Azalea Residences
. The person at the front desk said that they have to charge us for two nights already since there's an early check-in charge. I was too tired and sleepy to argue, even if I am worried since I have a limited budget for this trip. I paid using my card but it seems that there card reader isn't working properly but I informed the front desk personnel that as I check my account balance online, the amount was already deducted. He said, he'll confirm with their accounting the following day and we could already go to our room.
After an additional 3 hours of sleep, Jomar and I walked going to Berkeley School. It's the venue for the Google Apps for Education Baguio training.
Google Apps Training Baguio City class
Image from Reymart Canuel (G+ Events Page)
We had lunch and afternoon snacks in the school ground (picnic style!). It was amazing. I also met a lot of intelligent and interesting people through this training.
Lunch Picnic Style
Image from Reymart Canuel (G+ Events Page)
After a long day of training, Reymart, Jomar and I went back to Azalea. I already called my bank and discussed what happened and they said that they will just debit back the amount to my account. With that settled, I informed the front desk and said that I will pay when we check out. I informed Reymart of this early check-in charge and he called Vince. We decided to reschedule our supposed to be dinner in Cafe by the Ruins to lunch the following day. Reymart left Azalea at around 8:00 PM while Jomar and I decides where to have dinner. I did a lot of Google Maps and Foursquare searching and we end up buying from 50's Diner. They have such big serving at a reasonable price! I called it a night while Jomar decided to code.
Day 2
The following morning we decided to check-out at around 11AM. Vince has magical powers (known to humans as charms) and one manager said to the front desk to waive the early check-in charge. I was so happy. The hotel staff called a cab for us going to Cafe by the Ruins. It was my first time to eat there, even if I've been to Baguio a number of times. I was not disappointed. Jomar had Ruins' Coffee, Baguio Bagnet (hello cholesterol!), and Pineapple Shake; Reymart had Spicy Bangus (it has just the right spicy-ness level) and Pineapple Shake; while I had Longlife Tofu Pouches (it was delicious and healthy!). For appetizer, we had Cheese Lumpia Straws (I never knew carabao cheese tastes good). For dessert, we had the Strawberry Shortcake. It was really amazing. The serving is big too!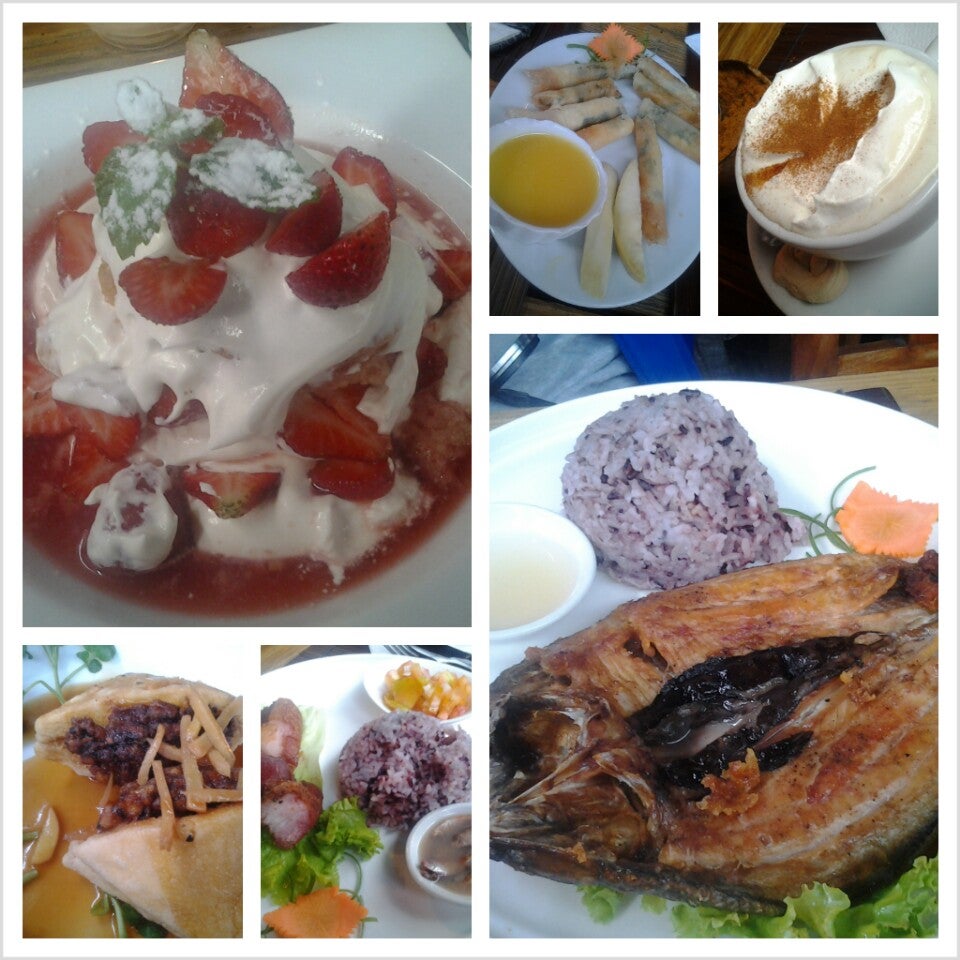 After that filling lunch, Reymart suggested we try the dim sum in Central Park Restaurant. For my love of dim sum, we went there and ordered all the available dimsum in the cart. I was so happy. Being food coma, Jomar and I went to the Genesis Terminal Bus 2 and left Baguio.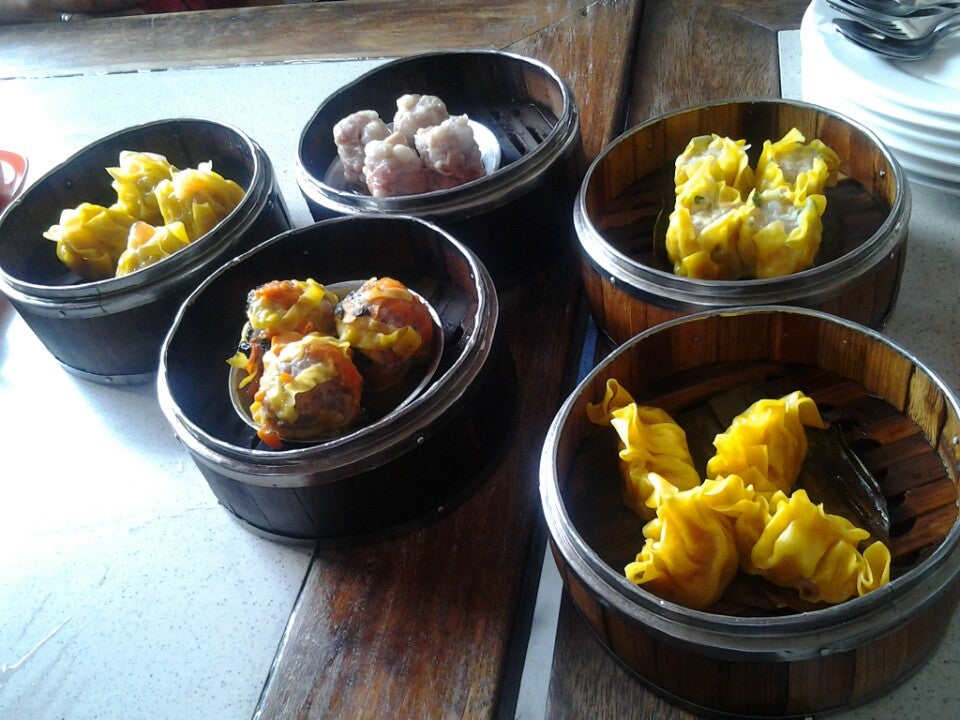 Dimsum from Central Park Restaurant
On the way down, we watched two movies,
200 Pounds Beauty
and
The Mummy: Tomb of the Dragon Emperor
.

I can't wait to go back! :) I seriously would love to move to Baguio and live there. Just the right temperature, surrounded by nature, and fresh food.