Bacolod: Food, Friends, and Events
Last Monday (November 5, 2012), Google Developer Group - Bacolod had their first
DevFest BCD
. We flew in November 4 at around 6:20AM via
Philippine Airlines
. I was actually feeling sick the night before our flight - I was vomiting and my body wouldn't digest anything properly.
We arrived in Bacolod at around 8:00 AM and Anne was waiting for us (Janet, JM, Mamu Chelle, Ms. Aileen, Jomar, and I) with a van. We checked in at
Avenue Suites
dropped our bags and changed to our swim wear. We're headed to Carbin Reef - a white sandbar in the middle of the Visayan Sea.
Before heading there, we had breakfast at El Ideal. Jomar had corned beef and I had
Pud-Pud na Chorizo Recado
. It was yummy but I was so wary of eating everything because of my tummy. I am just glad that Jomar was there.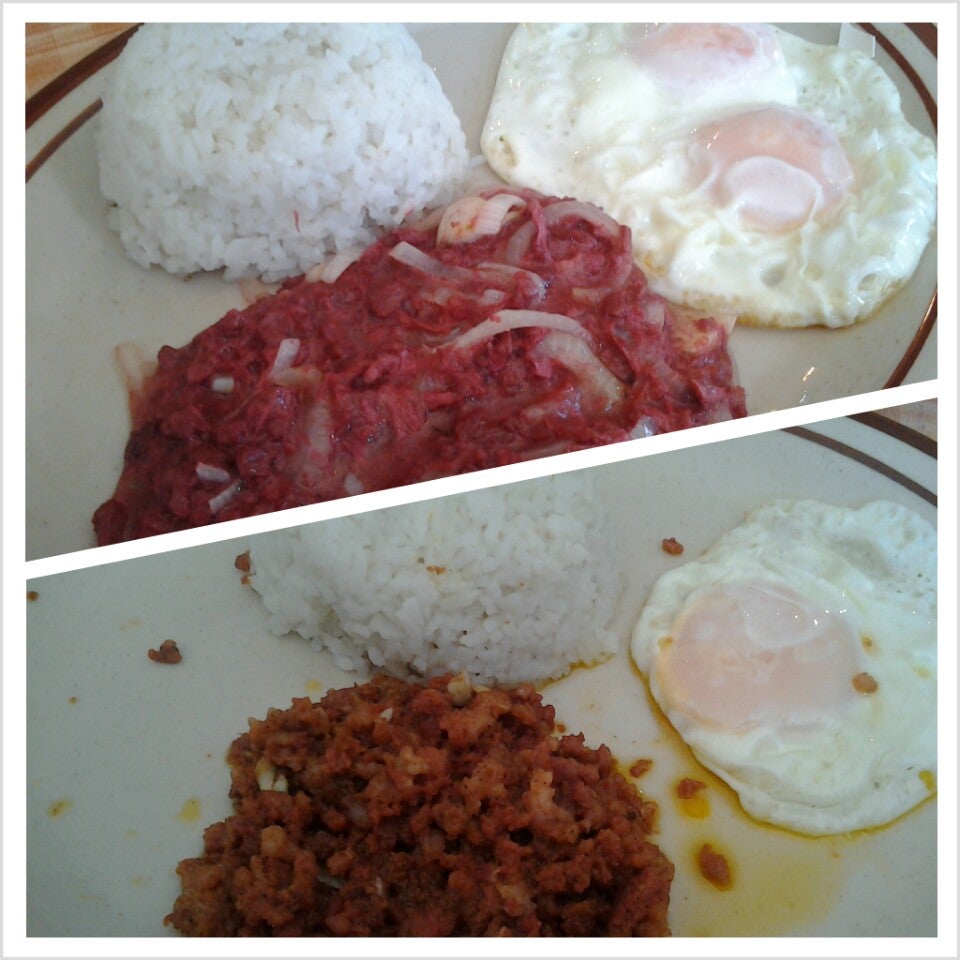 Jomar's Corned Beef and My Chorizo Recado
After a one hour and a half in the van and stopping over to get our awesome lunch, we (Anne, Janet, Ms. Aileen, Ros & Raffy, Mamu Chelle, JM, Soccy (Anne's best friend), Jomar and I) arrived at the Carbin Reef. It was relaxing and beautiful. I actually was sleeping on the sand and decided to swim when I felt better. We left the sandbar a little after 4:00 PM and took a bath at the hotel two hours later.
Panorama Shot - Carbin Reef
We had so much fun! We had dinner in the original Bob's Restaurant then Calea for desserts. My tummy is still acting up and I am tired so we decided to sleep in early.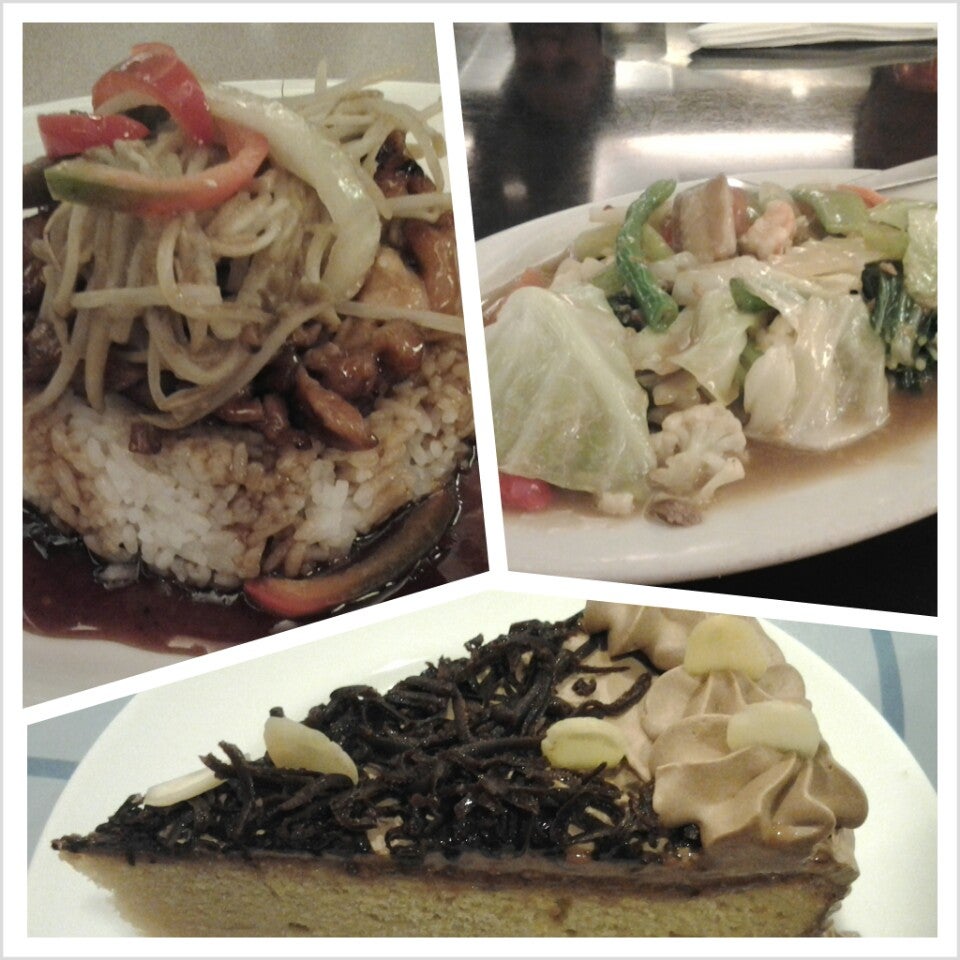 Bob's Restaurant food and Cake Slice from Calea
The following morning (Monday) and after 8 hours of sleep, I feel so refreshed and better. My appetite is back! We had breakfast in Pancake House (free breakfast c/o the hotel) and went straight to Sugarland Hotel - the venue of DevFest BCD.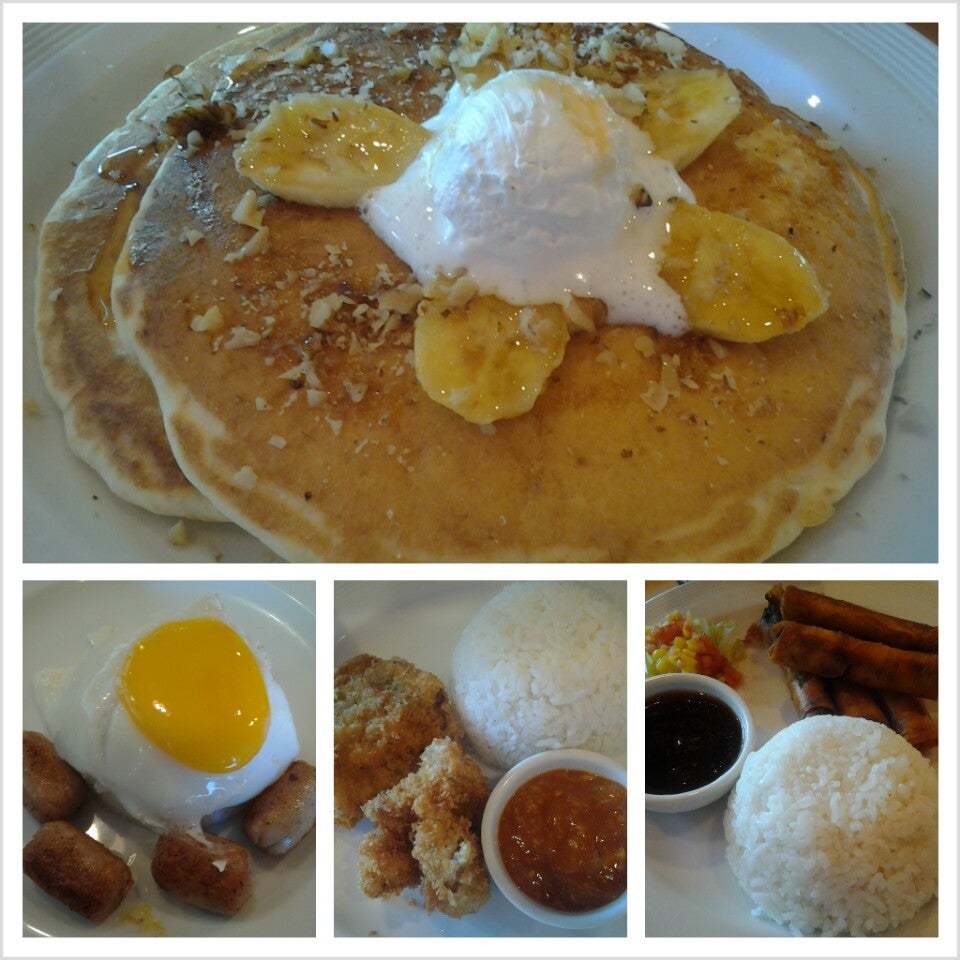 Breakfast from Pancake House
It was amazing! To think Anne only had two weeks or so to organize the whole thing, it was great. The developers and non-developers learned a lot from the event.
For dinner, we went to Pepe's which was across our hotel and dessert in Felicia's. I appreciate the dessert now since I am feeling better! We again had a restful evening at Avenue Suites. The morning after we were already headed to the airport at around 7AM to catch our flight going to Cebu...