Cebu: Food and Training
Last weekend, Jomar and I went to Cebu for another round of Google Apps for Education training for the University of San Jose-Recoletos.
Tokyo Tokyo Ramen
Our flight was scheduled at 10:10 PM via Cebu Pacific. We had dinner in Greenbelt 1 (Tokyo-Tokyo) and started to line up for a cab at around 7:30 PM.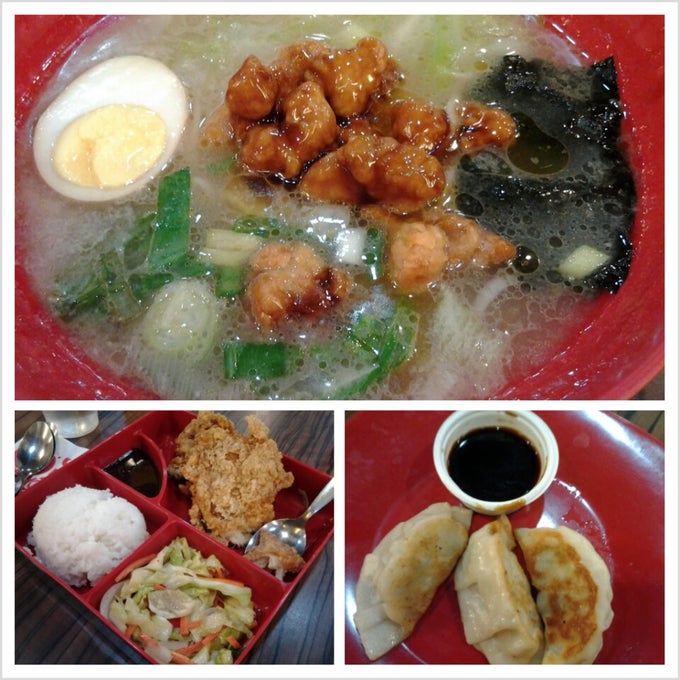 I am trying the new Ramen from Tokyo-Tokyo.
Because it was payday, rainy Friday, it was extremely challenging to get a cab. Few minutes before 8:00 PM, I was already panicking that we might not be able to catch our flight. I started walking towards Greenbelt 3 while Jomar stayed in line. Two cab drivers rejected me, and I was praying to God for an angel. After a few more minutes, on the opposite side of the road, a cab driver waved at me. I crossed the street and said that I am going to NAIA (Ninoy Aquino International Airport) Terminal 3. He said, okay. I have to explain that my companion is on Greenbelt 1, so we have to go around to get him. I went down the cab and called Jomar as the taxi waited for us. The cab driver is such a blessing that night. We arrived at the airport at around 8:30 PM.
Much to my disappointment, our flight is delayed for 30 minutes because of the weather. We arrived in MCIA (Mactan Cebu International Airport), at around 12:02 AM. We got to Cebu 1-hour later than scheduled! Jomar and I (again!) had difficulty getting a cab on the departure area of the airport. We don't want to ride the yellow cab because they are much more expensive. Again, by some miracle, the passengers in the taxi in front of us were asked by the guard to come down. The limit for one vehicle is four passengers, and they are five inside. Whew! We got in and headed straight to Center Suites (to get there, inform your cab driver that it's in Gonzales Compound, Brgy. Camputhaw).
After arranging our stuff and changing into more comfortable clothes, Jomar and I went to bed.
USJR Gone Google
Jomar and I were busy watching NCIS that when we went down for breakfast, we weren't aware that there's an event. Because of this, they served our breakfast in our room. Yay for breakfast in bed! Our new friend, Lora arrived in Center Suites at 8:10 AM, and we're headed off to USJR. The group was a mixture of teaching and non-teaching staff of the university. I am so thankful that my previous trainees (the student leaders of USJR) were there to help me in addressing the concerns of the trainees.
USJR Class
La Bella Napoli
After a long day, we went back to Center Suites. For dinner, I don't want to go anywhere far from Center Suites, so I decided to Foursquare Explore around the vicinity of the hotel. I found this pizza place, La Bella Napoli. It's not a restaurant but a small kiosk style place. Since we wanted to dine in, they said that we could sit and eat inside the KOA Tree House which is in the same compound. KOA is a bar-restaurant where people are free to drink and smoke - there's no air conditioning, by the way. Thankfully, the weather is cold. We ordered Al Pesto Penne and Diabola Pizza from La Bella and some Chili Cheese Sticks and French Fries from KOA. I didn't enjoy the pesto it lacked something, and I can't pinpoint what. Diabola, on the other hand, is a hot pizza. I like spicy food, and I loved this.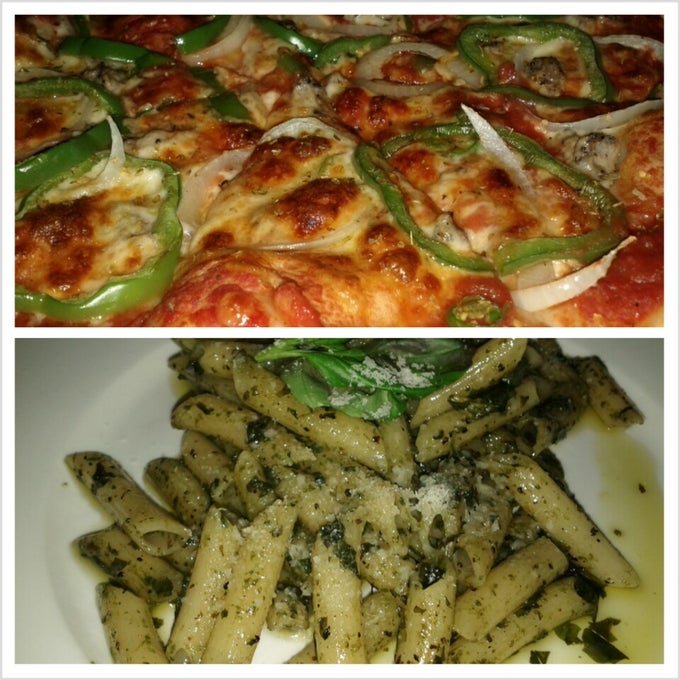 Taken from Jomar's Foursquare
It feels like they used hot sauce instead of tomato sauce. The Chili Cheese Sticks were not chilli at all. After dinner, we went back to the hotel full. Time to rest for our early flight the following day.